I
just
completed my first real (real being the key word) sewing project! As I mentioned
several months ago
, I have grown up around seamstresses. So naturally I felt as if I should learn to sew. I first tried my hand at
outdoor pillows
. They turned out decent and I really enjoyed the process. So I decided I would make curtains for our hall bath. I soon realized this was going to be a bit different than those lovely pillows.
Two months, 8 broken needles and five trips to Hancock's, I now smile!
March - Mom and I found the pattern and material when I was visiting Nashville. The winner was McCall's - pattern #5343. What I liked most about this pattern is its simplicity! It claimed it would only take an hour...........um right! Try days! They should put a disclaimer: "Depending on user, could take as little as one hour or as long as a week"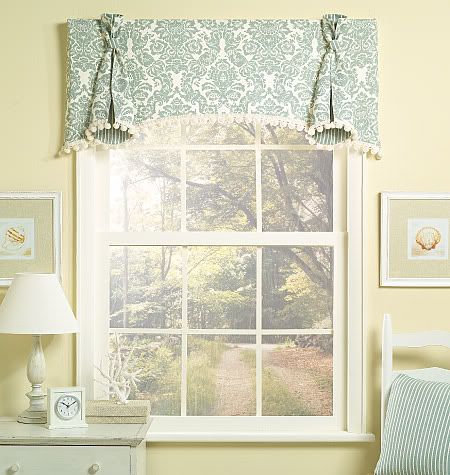 April - Before any cuts were made, I wanted to make sure the fabric work in our newly tiled and painted bathroom. But as soon as we were done painting the walls all I could see was yellow! When did the bathroom tile become yellow? And what happened to the window frame? It was yellow too!
Look at this picture.
Tell me what you see.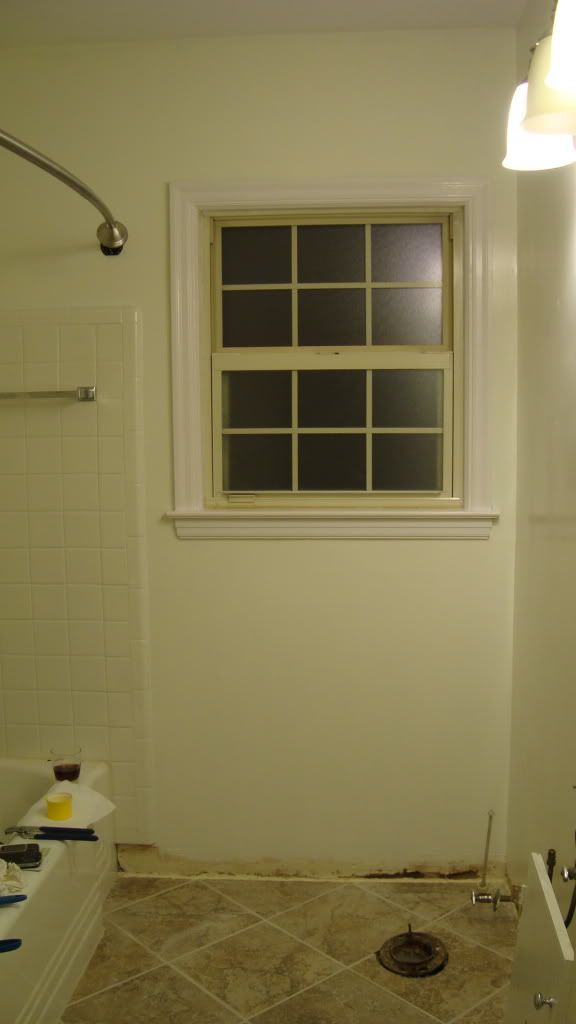 YELLOW!
If you don't see yellow....then we need to talk!
May - Hiatus....No sewing was done while we traveled around Italy.
June - I knew I couldn't change the tile but I could change the window frame! Thanks to Mr. Sherwin-Williams the window frame was transformed.
July - With the yellow being brushed away, I decided it was time to proceed.
First the valance was completed.....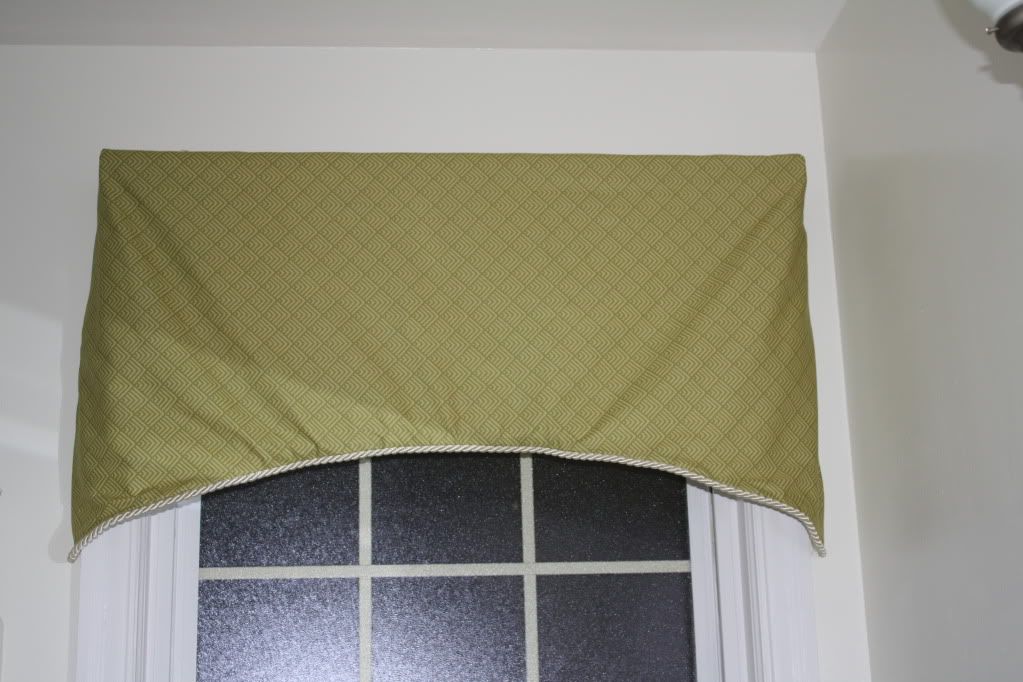 then the trumpets where finalized.....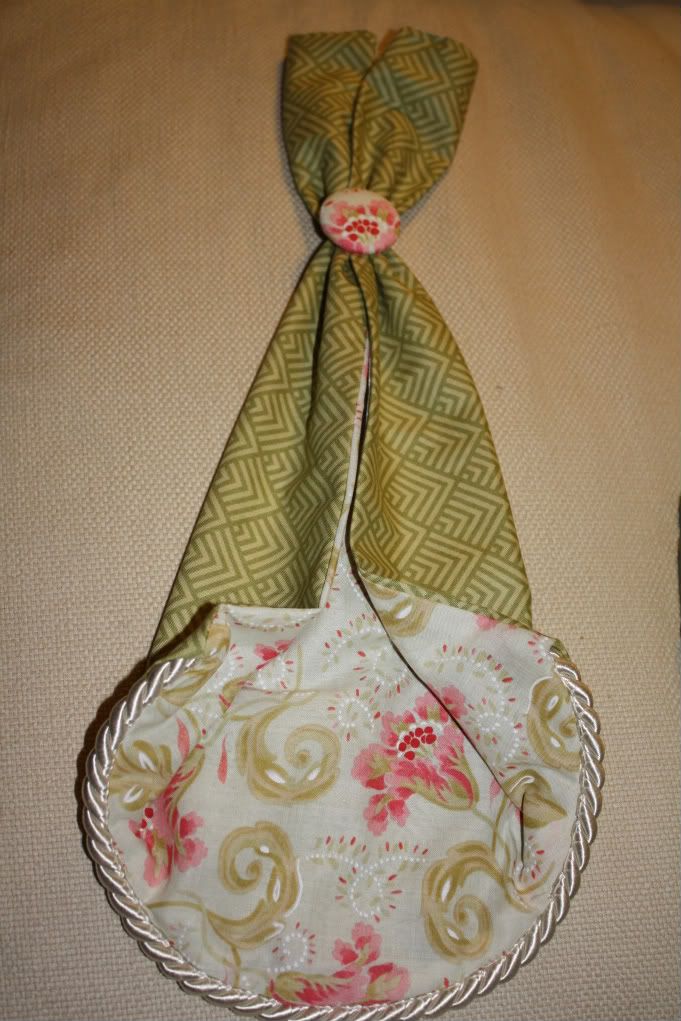 August 1, 2010 around 7:45 pm - and once it was all assembled, I celebrated!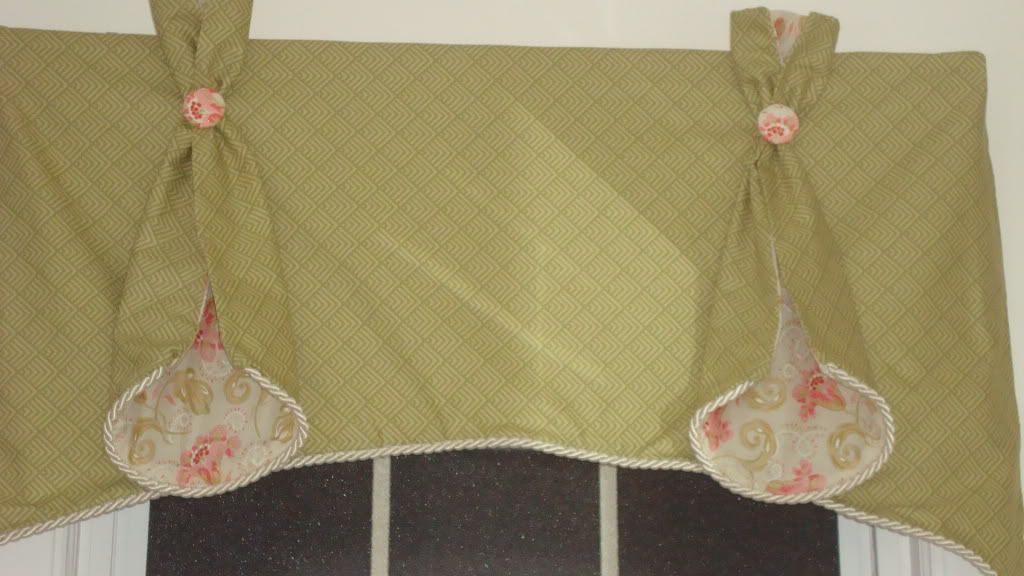 They aren't perfect, but I am pretty darn pleased! I can finally say I have had my first
real
sewing gig!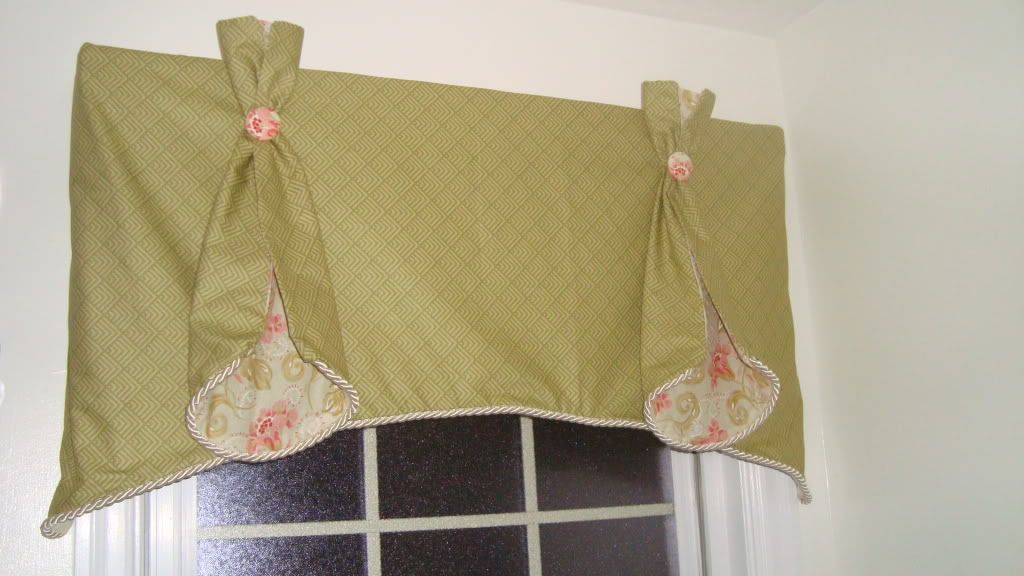 MawMaw would be so proud :)
Bathroom is almost done now.......pictures coming soon!