Well it has been quite some time since I updated you on the progress of our home restoration projects. Although, I haven't talked much about them, rest assured they are well underway.
Here is a run down of the big projects that have been accomplished since our last discussion.......
1.
Refinished the the front porch bench!
J (I have decided I will only call him J from here on.....so much simpler to type) purchased this bench five years ago at a yard sale for about $50. Just by looking at it you can tell it was a steal! It is pure wood and was put together by hand. The person that made this bench even signed it. Because it sits on the front porch and take the brunt of mother natures elements, it needed a good protective finish. On my parents first visit to Tulsa, mom volunteered to help me with this project! It might have still been sitting on the front porch rotting had she not helped me.
Before the work began.....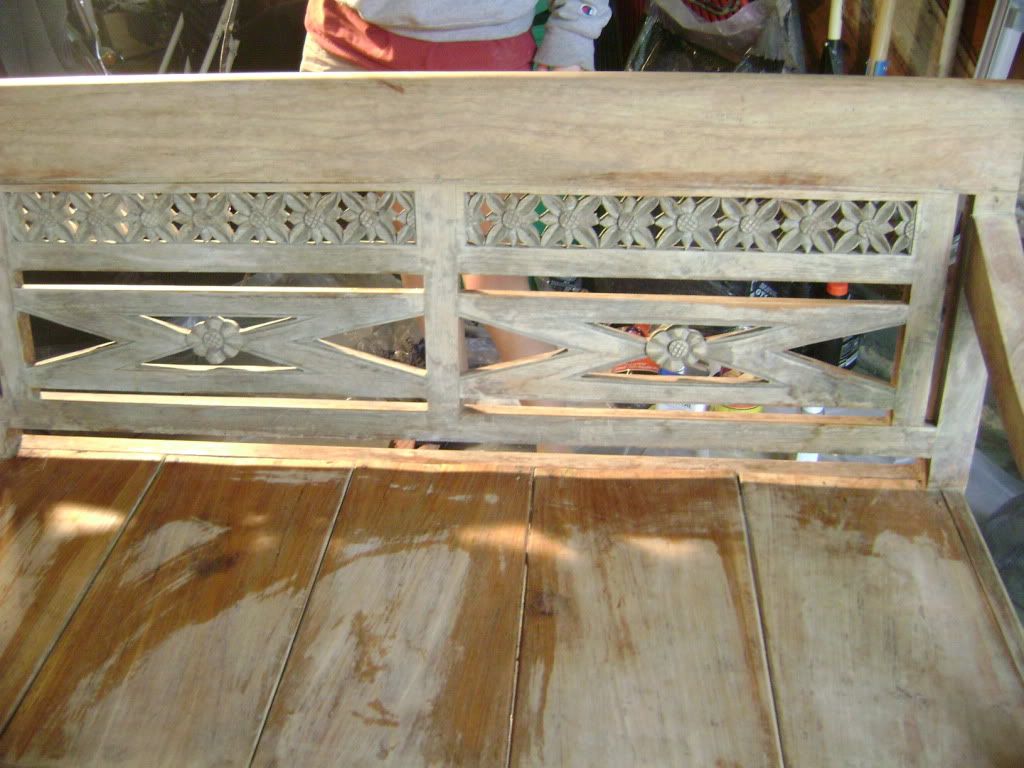 In early May, mom joined us for a long weekend and ended up working her tail off. Mom and I began what we thought might be a 7 hour project on the Friday morning of her visit. Lets just say four days later as we headed to the airport, we finally were able to say .
Based on our research and long discussions at Lowe's, we were knew the first step was to strip the wood. We tried paint thinner and a razor but worked as well as trying to cut the grass with scissors! So mom suggested we sand the sucker! I just want you all to know she is a crazy women when she picks up an electric sander! She climbed and crawled and squatted, all the while she kept sanding!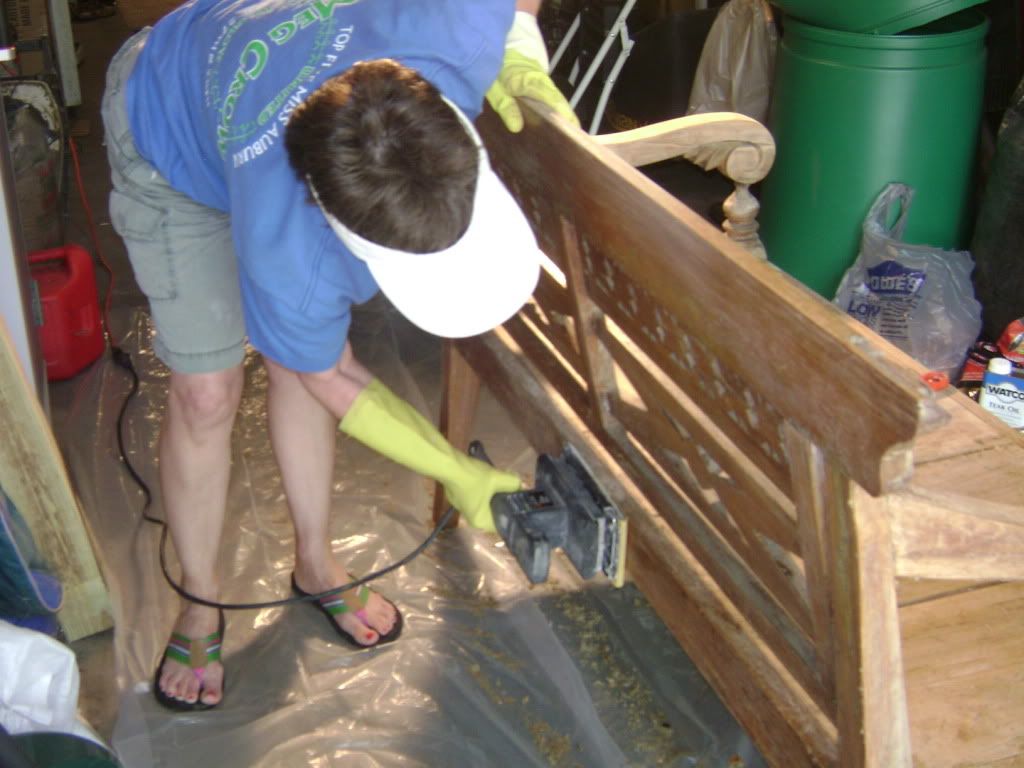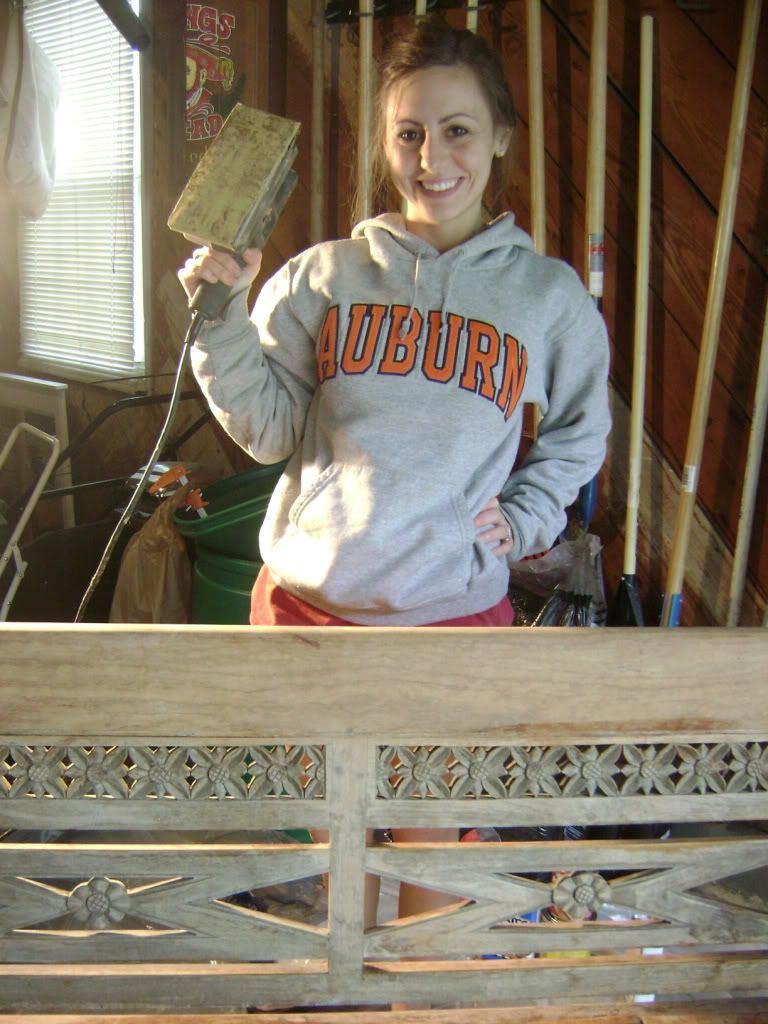 It did the trick though. The bench with all the original stain gone.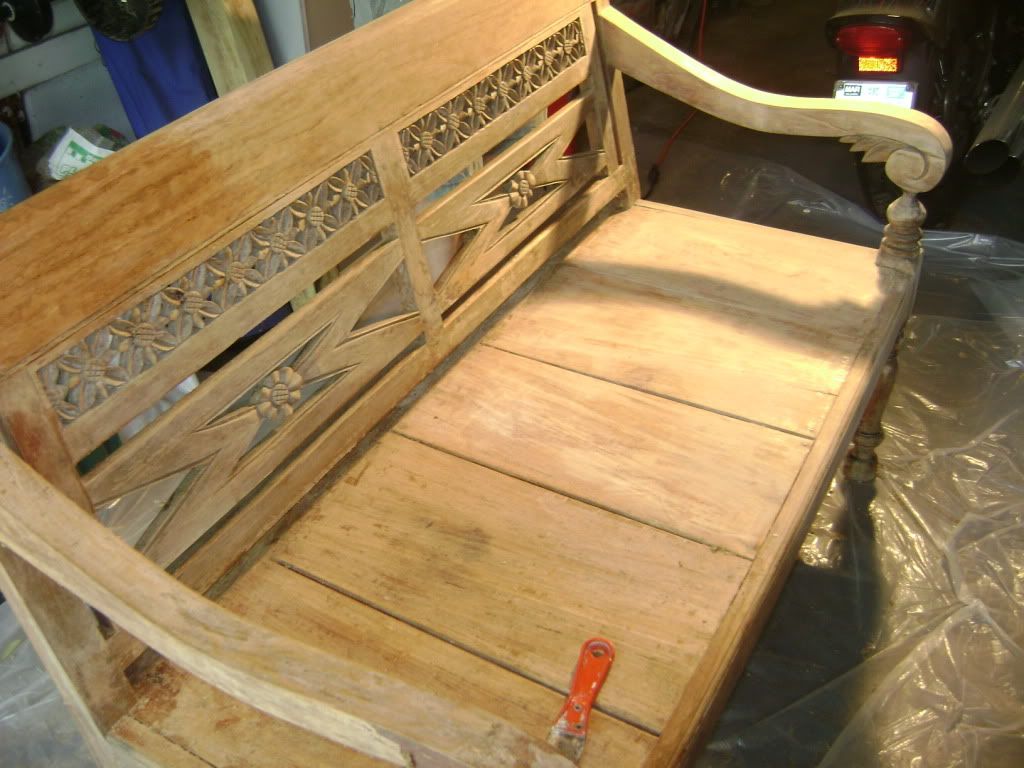 We then re-stained it! The stain color looks scary from this angle. But don't fear, it lightened up.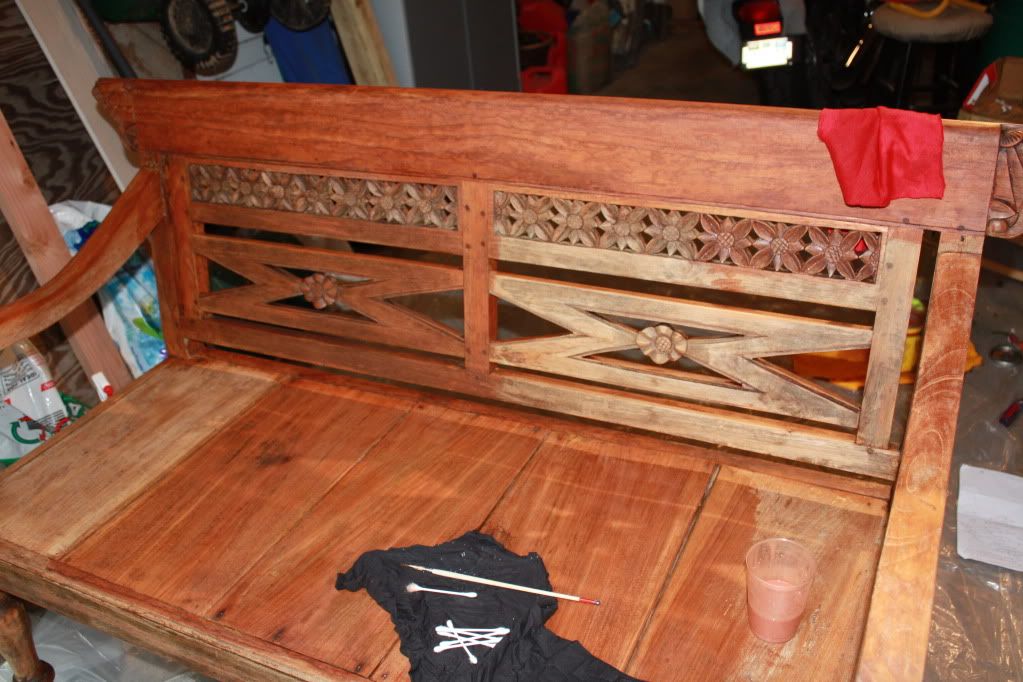 And finally, we sealed with teak oil!


After......


2.
Re painted the
entire
houses trim work. Uhhhhhhhh, the thought of glossy white paint makes me sick to my stomach now!
Before...yes the ENTIRE house had trim work that looked like this....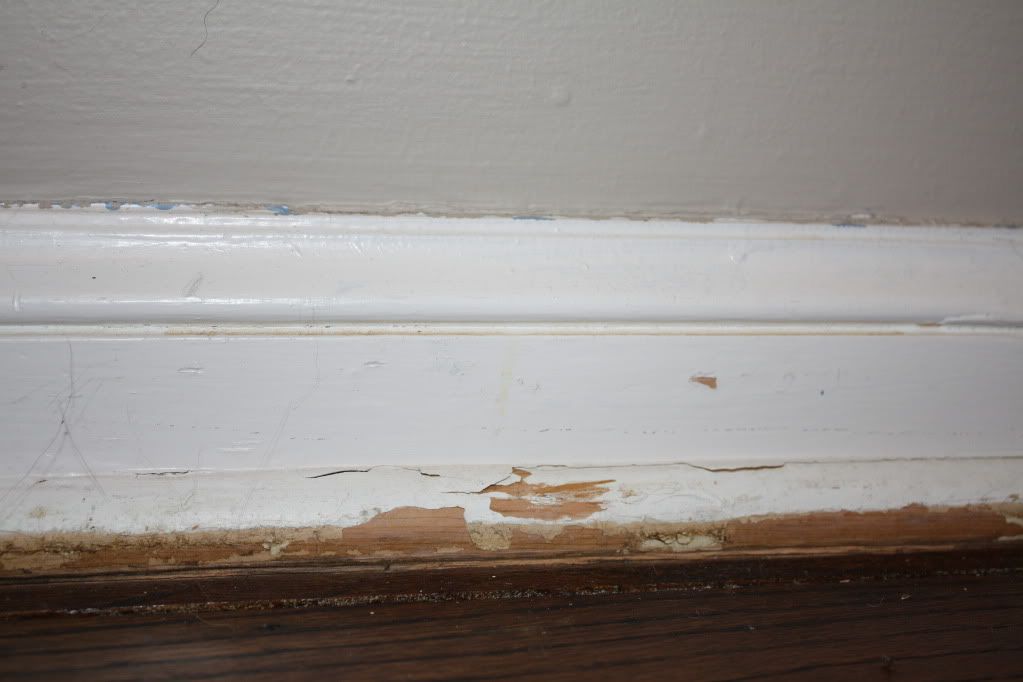 After...I realize it isn't perfect but we can all agree it is so much better, right?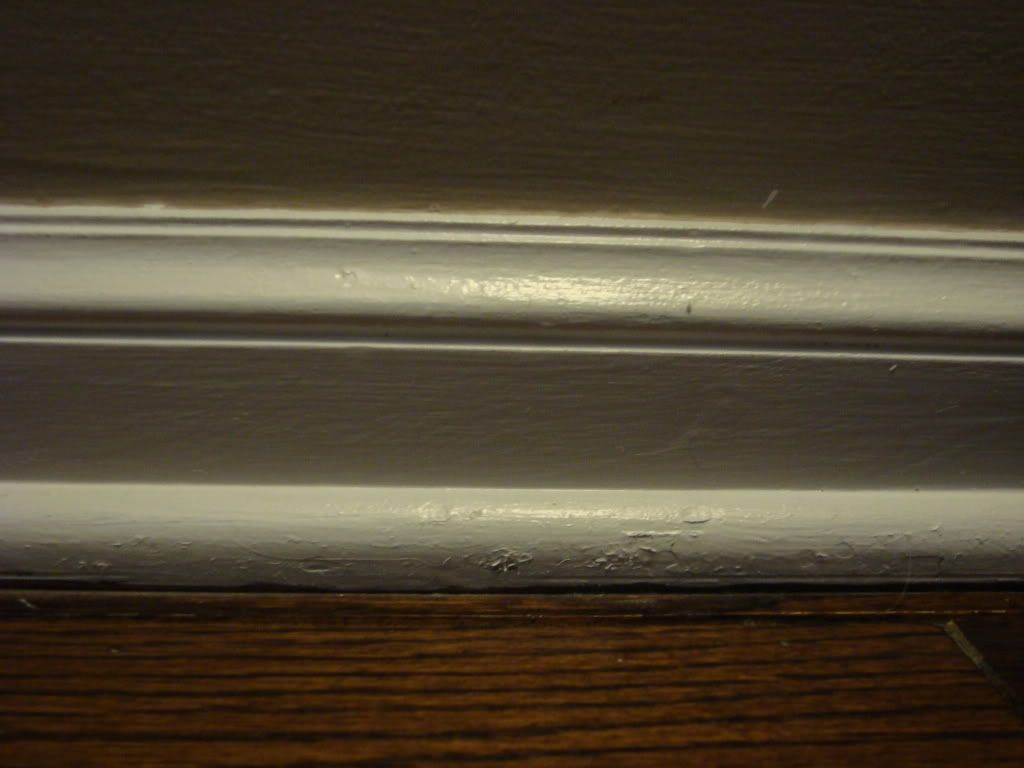 3.
Re-tiled and re-painted hall bathroom
Oh how I wish I had taken a before picture. Please imagine blue tile floors....I mean dark blue.....with light blue walls. If your imagining a complete disaster then your pretty close to what this bathroom looked like.

First, J removed all the old tile. We then realized that the old tile had been laid on the original hardwood! So he ended up having to remove that as well. Here is a picture taken with his phone of the floor once everything was removed!

EDITORS NOTE: What you can't see is the small cracks that allow you to look into the crawl space of our house. Needless to say these were taped over immediately until the floor people could come out!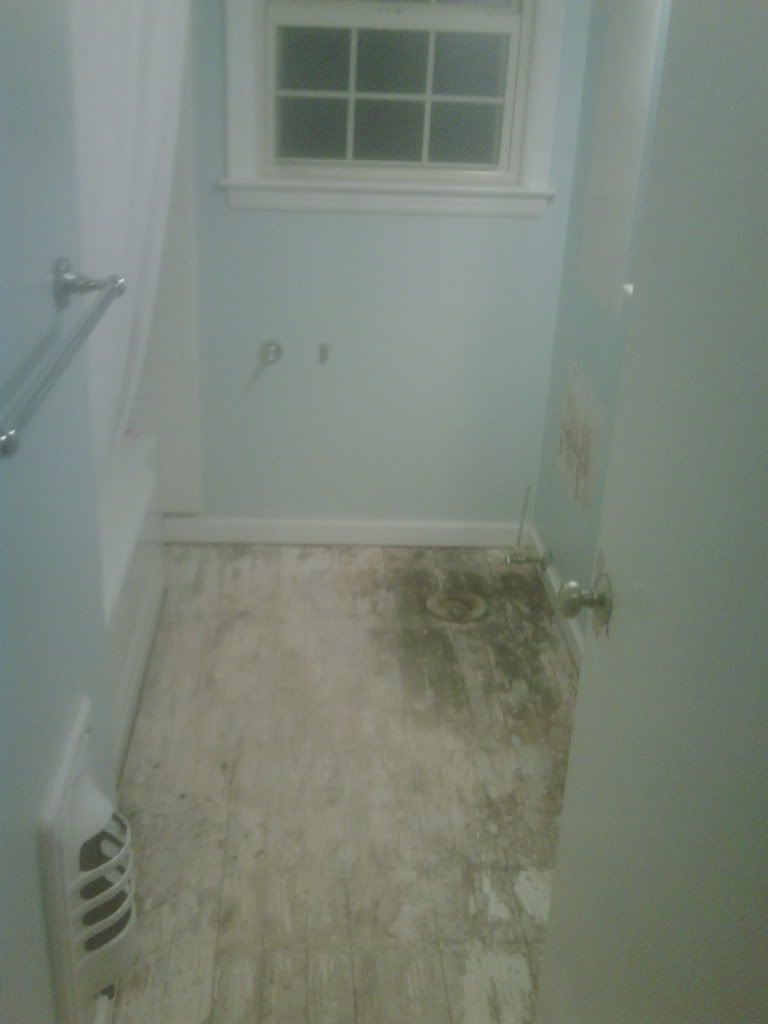 Next, we replaced the floor with a nice neutral ceramic tile (which was on clearance at the local flooring company) and painted the walls with Behr paint in the color of "Fencepost". As soon as we painted the walls, the "beige" window frame began to stick out like a sore thumb. This little issue was finally remedied
here
.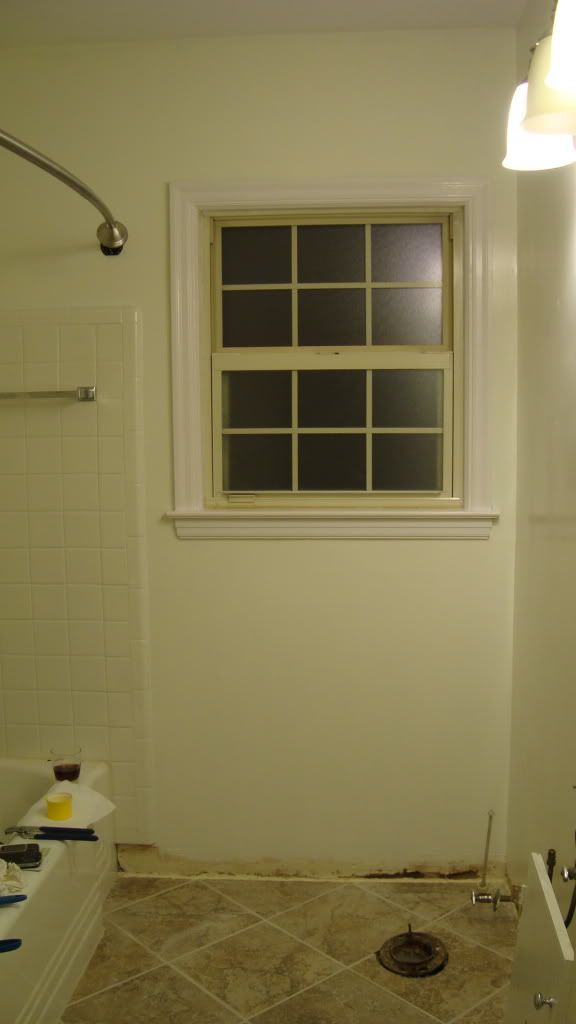 J and his helper beginning the cabinet removal process.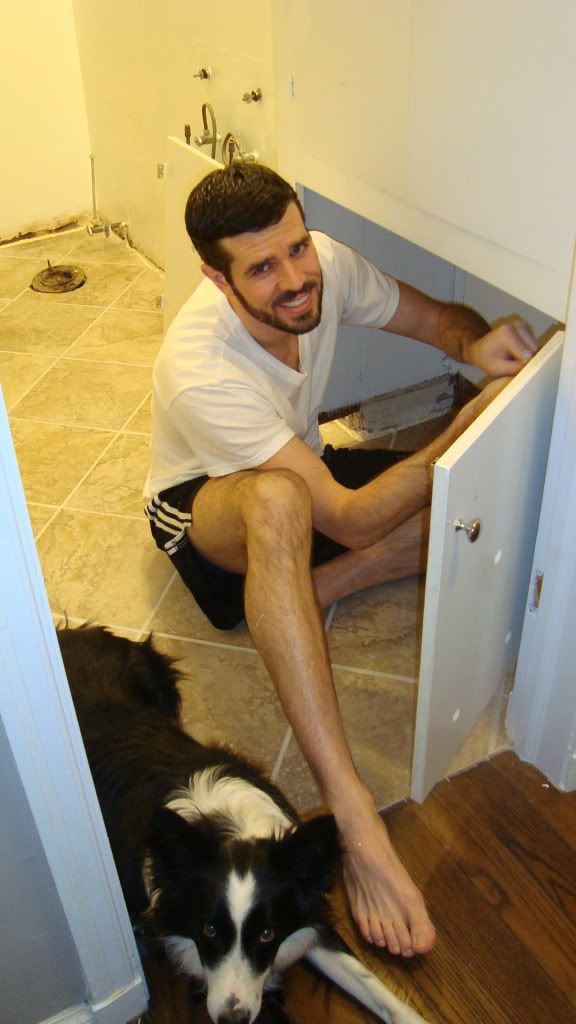 After J adding all new crown molding, he began to put the bathroom back in working order.
I think this picture is so funny!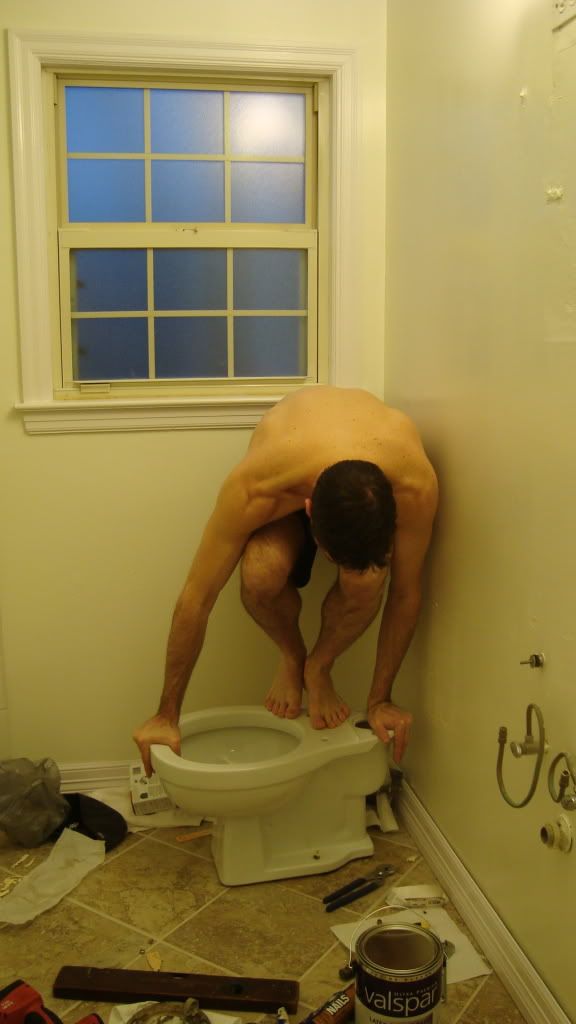 I am happy to report the bathroom is currently undergoing its final phase of restoration! J has built all new cabinets and they are currently being painted......we expect the final touches to be done in the next two weeks!
4. Bathroom Curtains!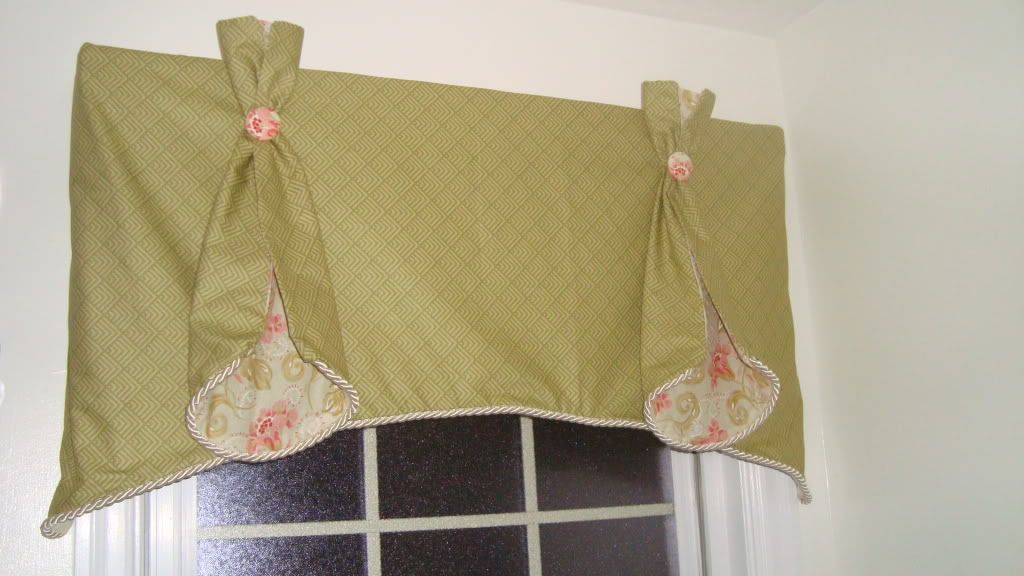 5. Replaced all interior doors and handles


Mmmmm, where should I begin explaining my extreme dislike for the original doors. I realize I can be a tad OCD about random insignificant things and I try to monitor my OCD-ness as best as I can. But the truth of the matter is I could not stand these doors. They would keep even me up all night (Extreme I know)! They were old, cracked, peeling (not just peeling paint but actual wood chips would flick off if you hit it just right) and above all else they had mold growing on them! (Ok only one had mold on it but still it helps the case I am building.) I would try to explain why they bothered me but J never fully understood. Granted this could be due to the fact I would always began explaining my dislike for them while he was trying to sleep. Either way.......it has been my mission since I moved in to rid the Odom home of these ancient, infested doors.

Before (and picture does not do it the justice it deserves).............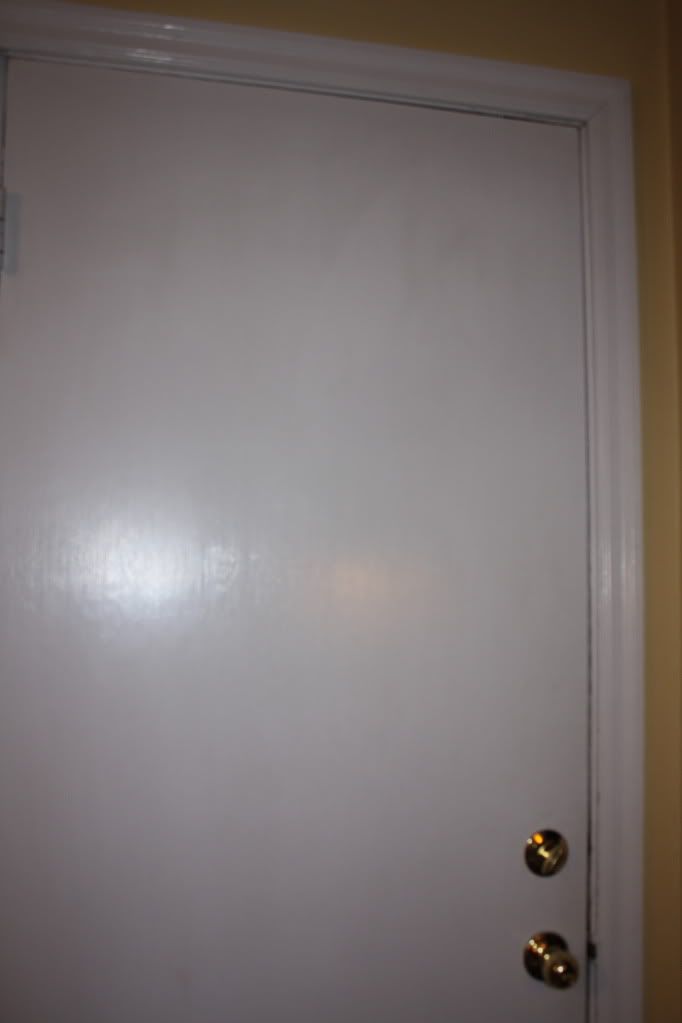 J hung all the 9 doors and change all the fixtures from gold to brush nickle. And after....
Ahhhh...so much better!
Shew....that hits all the high points I believe. Isn't home renovation fun?!?!