You may remember our dear friends, Matt and Jodi. Back in April, Jacob and I helped Matt set up the
proposal sight
where he asked Jodi to be his wife! Four short months later........it is my honor to present Mr. and Mrs. Smith!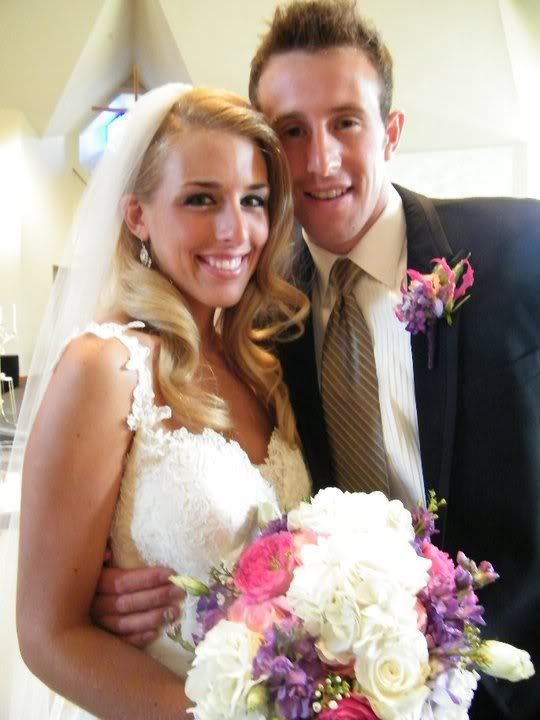 The whole night was so much fun! As a result, I don't have many pictures. I did manage to pull out the camera for a few quick snaps at the end of the evening!
Matt and Jodi loving being married!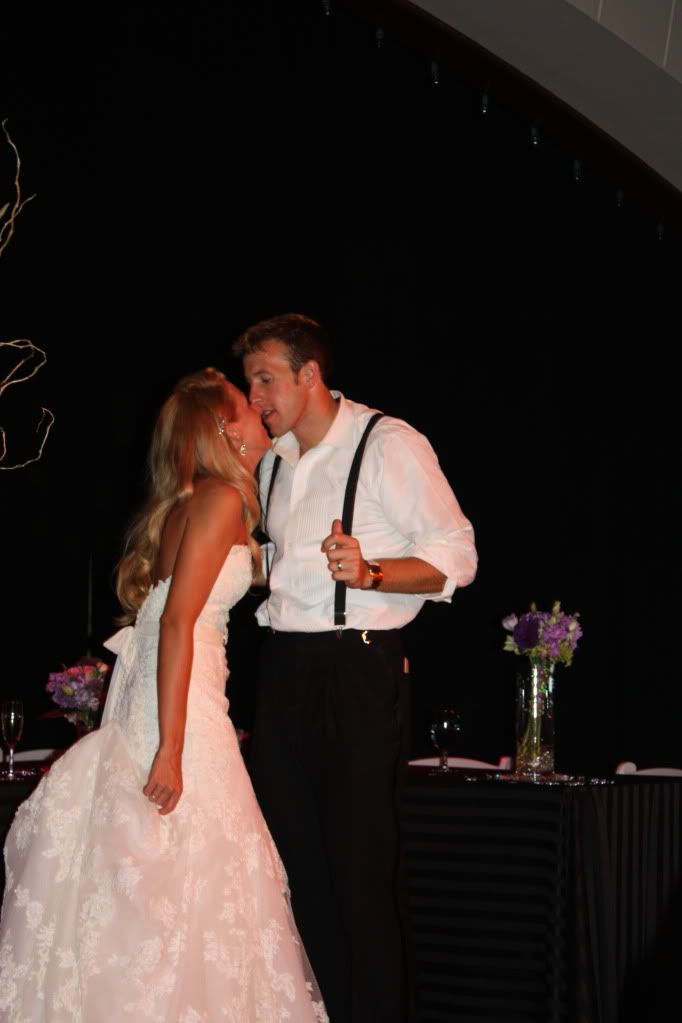 With our friends Adonis and Jessi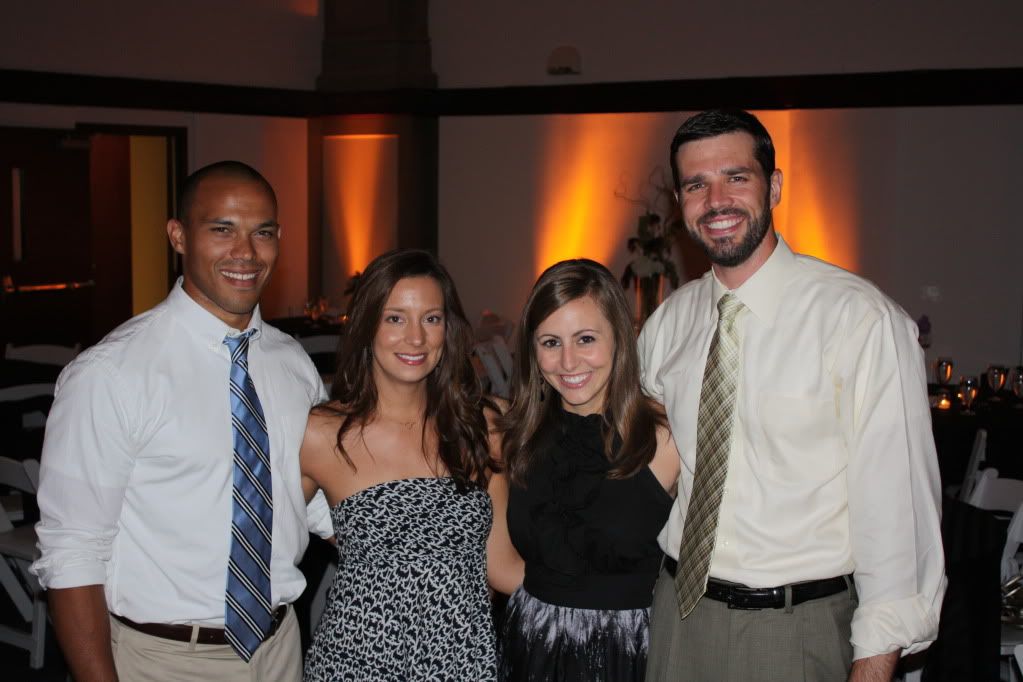 Deepa, me and Amber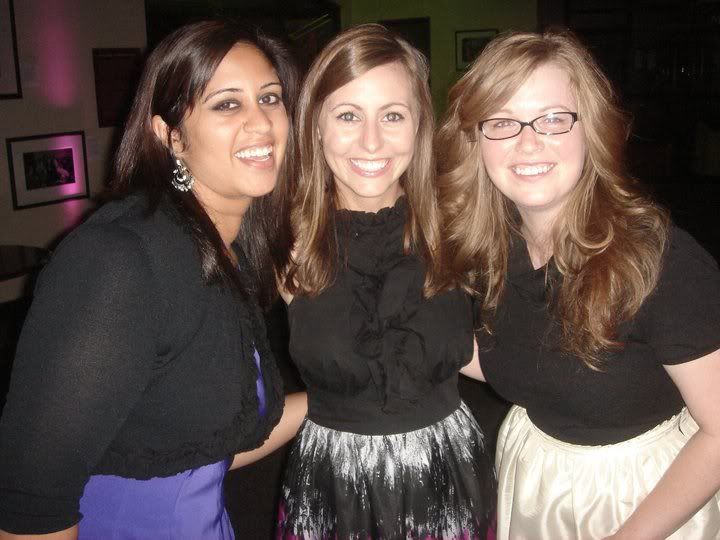 The best picture I could get of J and Joey. Clearly, this will not be sitting on anyone's mantle in the near future!
This is what happens when I ask Jacob to take a picture.
Take 1....
Take 2...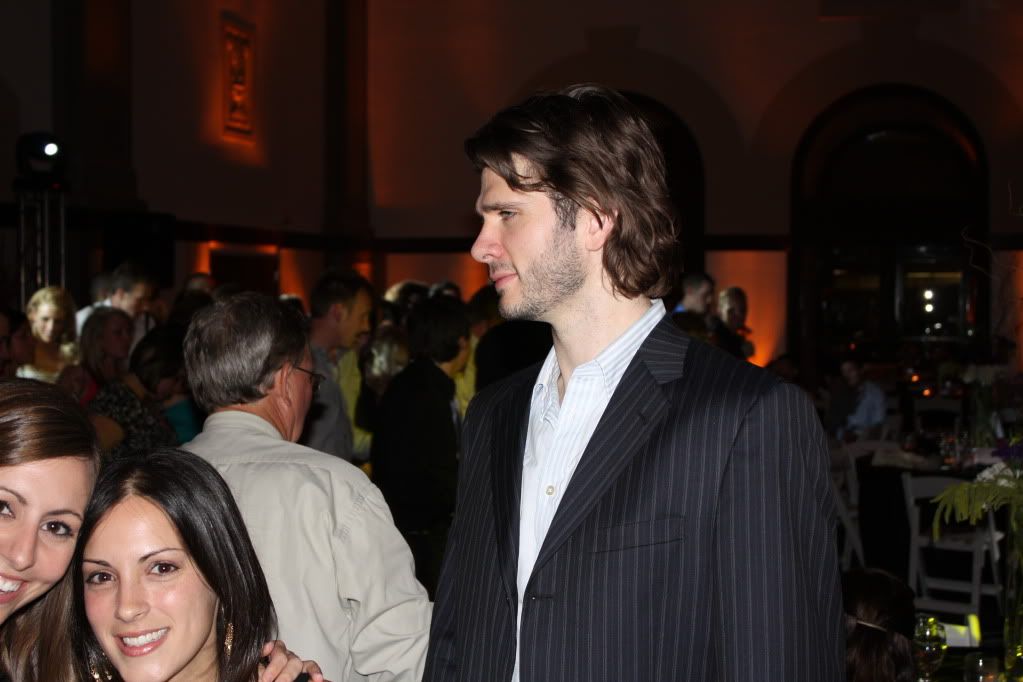 Take 3...
Take 4...
And finally, take 5...
We closed the evening out with one final group shot!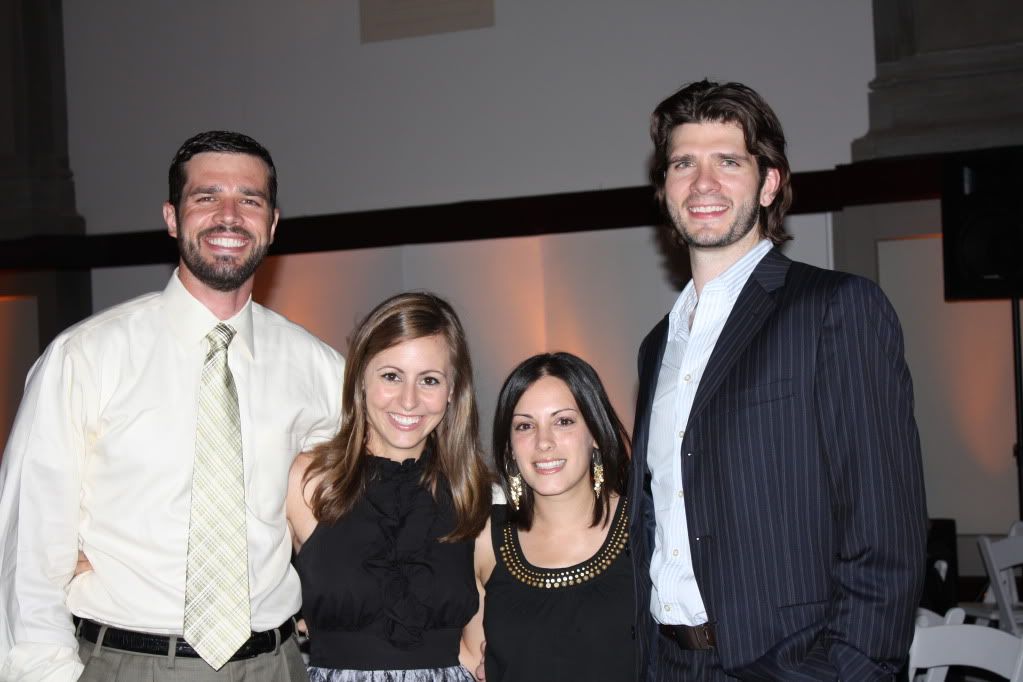 Congratulations Mr. and Mrs. Smith! Thanks for letting us be apart of your special day!