This past weekend, the Odom clan travelled to the foothills of the Ozark Mountains to visit Jamie, Jacob's little sister, at New Life Ranch. Jamie has lived, worked and breathed New Life Ranch for the past two summers.
For those of you who are not familiar with this phenomena, NLR (as I have learned to refer to it) is a 1000 acre Christian camp for students between 3rd and 12th grade nestled in Northeast Oklahoma.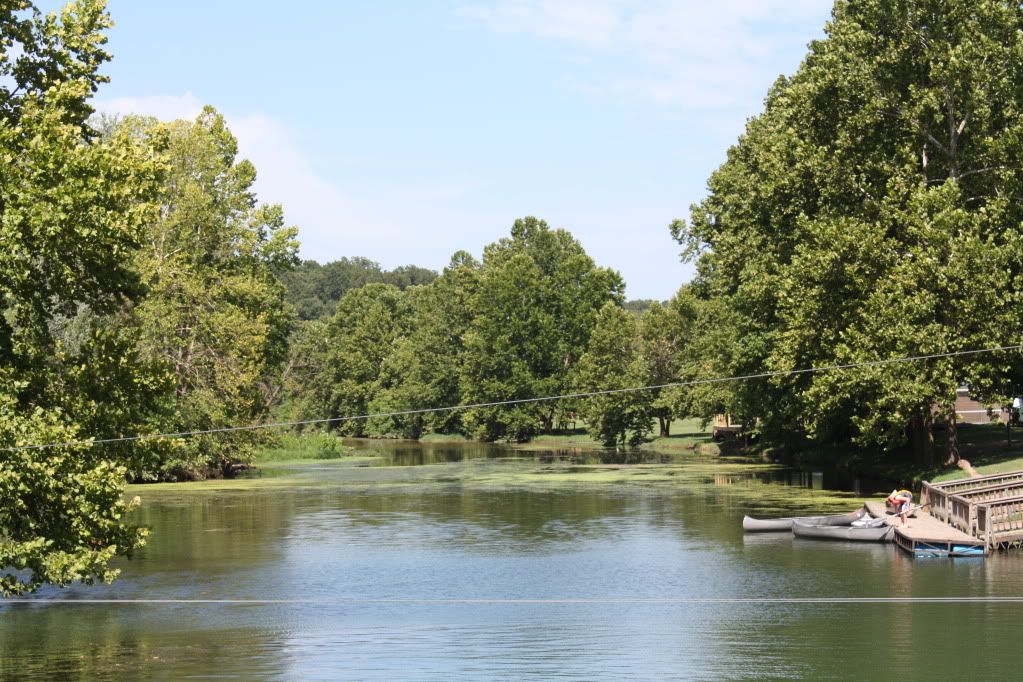 Since there were no campers on site during our visit, we were able to try out all the fun toys! First up....zip line.....
Ok say what you will, but man it is HIGH up there! I was a tad nervous once we reached the top.....
Please refer to the pink arrow and yellow arrows. I will let you narrate this conversation. Keep in mind the young lady you see in front of the rest of us was seven!
Next, Jon and Jamie tried out the "Scream Line".
What is the Scream Line you ask....Well it is really a simple contraption. It is a cord attached to a large telephone poll that is pulled by volunteers until the current screamer's body gets to the desired height which is usually determined by the volunteers.
Once the desired height is achieved, the volunteers let go and the screamer gets to screamin!
First up....Jamie!
Then, Jon....
After spending the afternoon sporting a harness and helmet,
the festivities began winding down.
All in all, it was a great way to spend a Saturday afternoon!
Thanks for letting us visit Jamie! We look forward to next year!