A few weeks ago, I posted pictures of our renovated master bath. However, I accidently deleted everything when I was trying to learn how to work blogspot. SO............here goes round two!
Our house was built circa 1940 and still has many of the original "amenities". Although we love the charm that some of these amenities bring to our home, there are a few that should have been removed 30 years ago. Our first project was the little sardine can we call a master bath. What it lacks in size, it made up for in filth and film. I have been TERRIBLE about taking "before" pictures, but I do have a few to share with you.
The following picture was our inspiration. Although we could not duplicate this design completely, we definitely "borrowed" some of the ideas.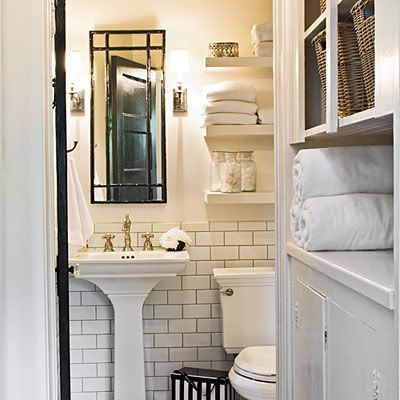 First, we removed the light fixture, sink and towel racks. This sounds like a simple task, but not for us. The sink and towel rack, both accented with years of rust, were cemented into the tile. Once these fixtures were removed, the excess cement had to be chipped away and the rust had to be scrubbed from the tile. When we were able to properly dispose of the old fixtures, we began sanding, bleaching and steaming.
Removing the remaining shreds of wallpaper....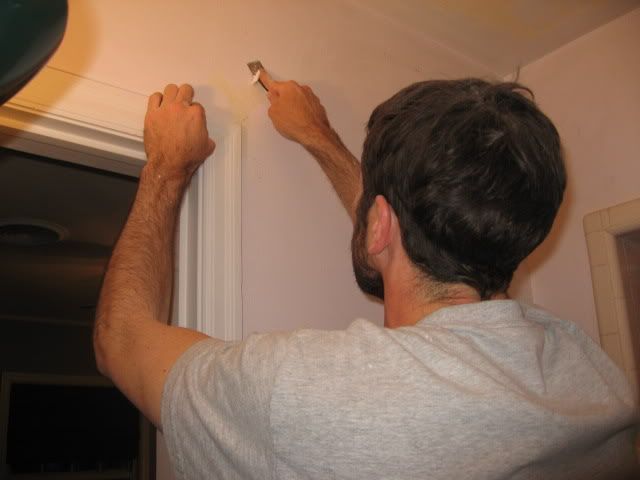 Sanding, sanding, sanding.........
The tile fall-out shelter......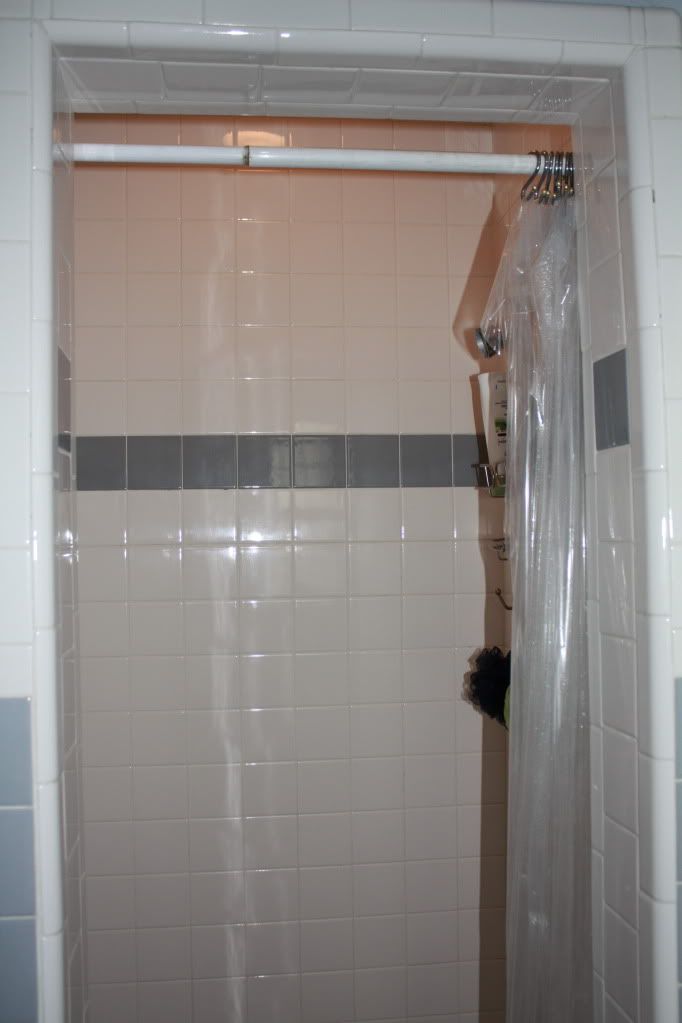 Our helper, Cody! (Who spent most of his time watching us)......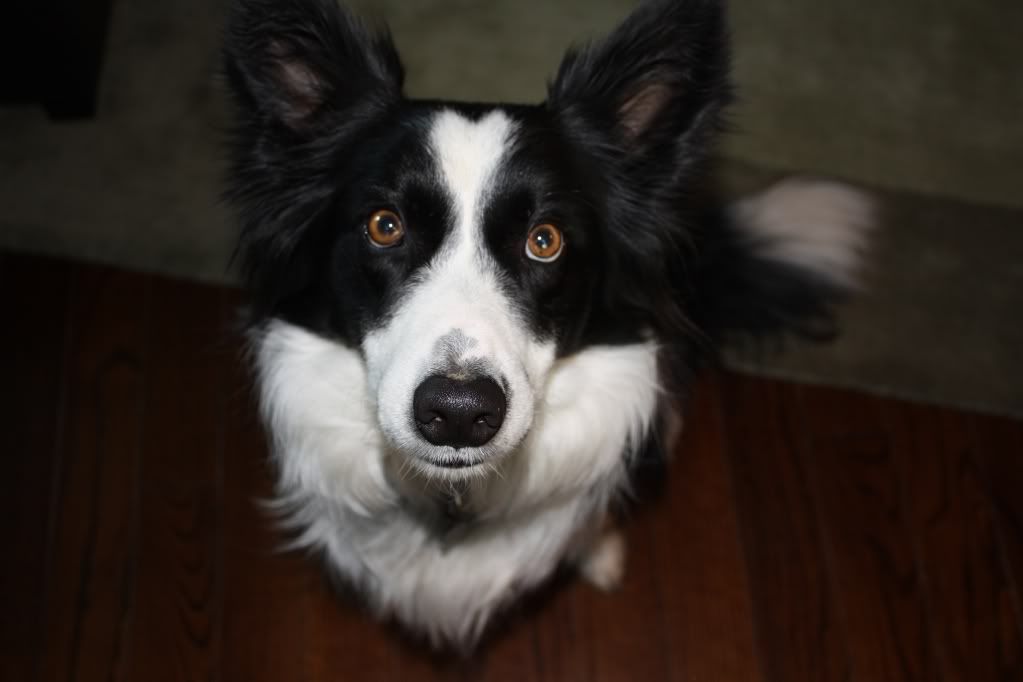 Running to Lowes........again.........
with all that snow I had to make a quick snowman.........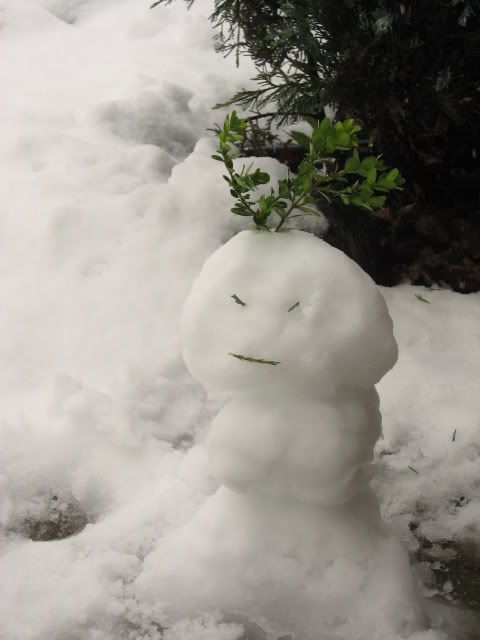 FInally, after Two days.........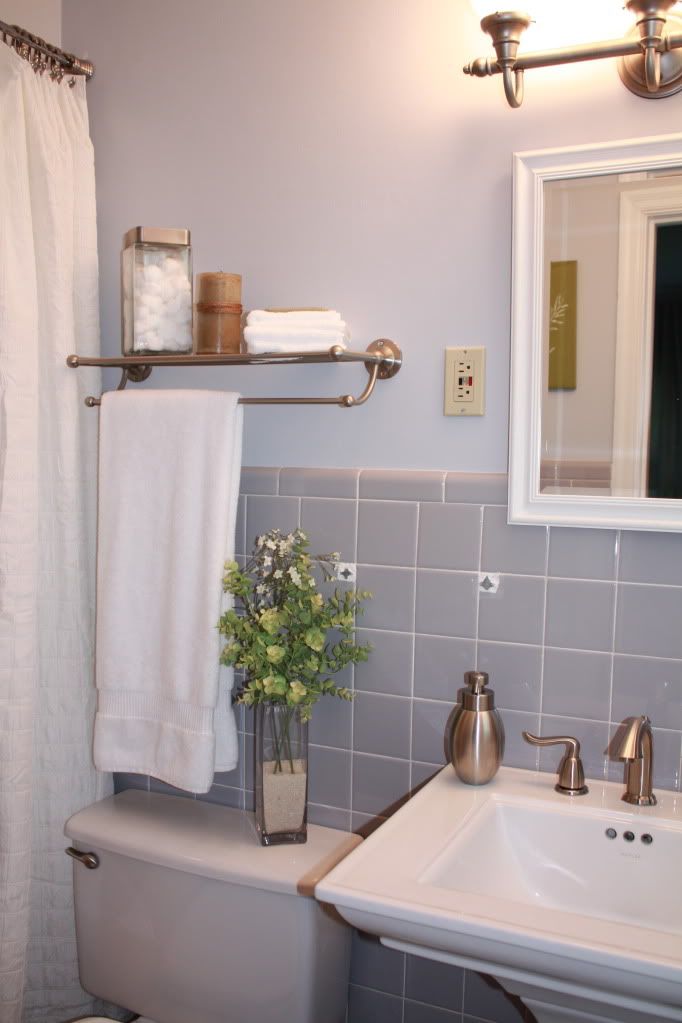 Due to a constricted budget, I knew we would have to leave the tile intact. So I opted to paint the walls one shade lighter than the tile. From this picture it doesn't look like the paint and tile are in the same family, but I can assure you that after 11 paint samples they definitely match.
Because we have very limited counter space, we needed a sink with a thick ledge. On one of our many Lowe's trips, we lucked out and found a Kohler basin and pedestal on clearance.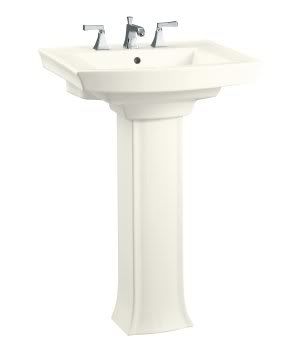 In addition to the sink, we were also able to find a brushed nickel faucet from Lowe's which was also on clearance.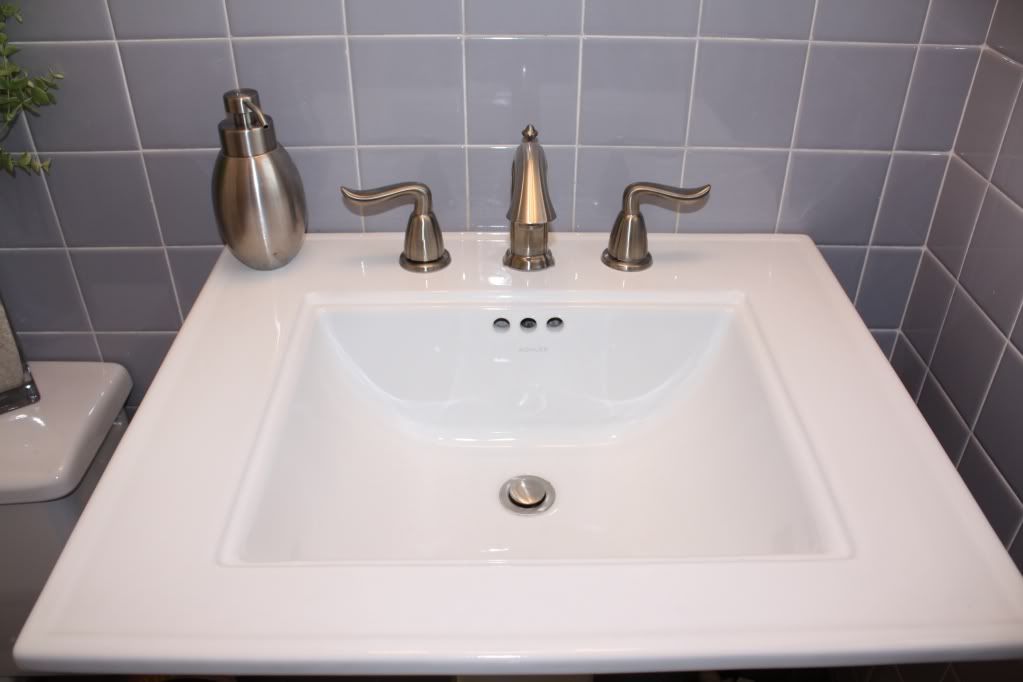 The eye sore of a shower was my major concern. In an attempt to conceal it, we placed a brushed nickel shower curtain along the length of the wall which gives the illusion of a large shower.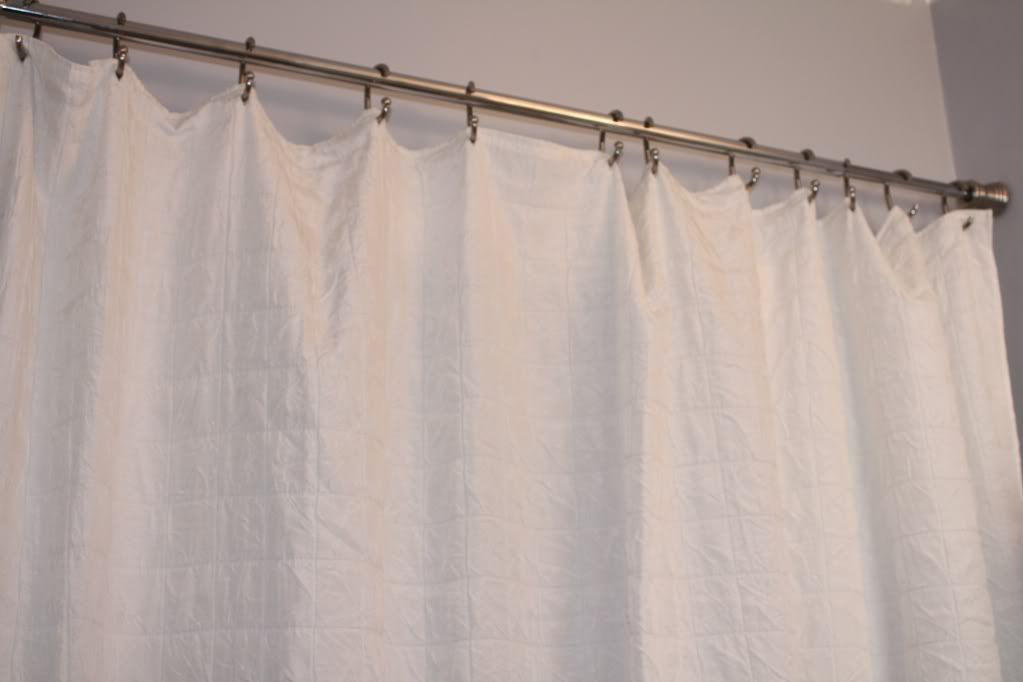 We placed the curtain rod about 6 inches from the ceiling which allows the shower curtian slightly brush the floor.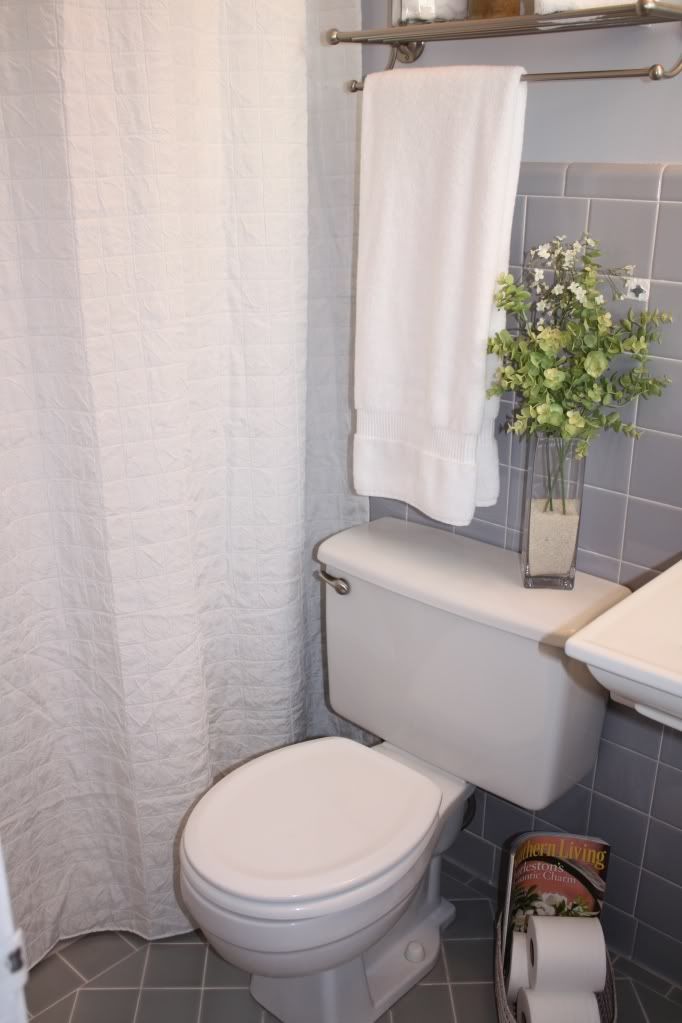 To finish the room, we purchased some bath accessories and two canvas pictures from Target. And.....
some artifical foliage, vase and new mirror from Hobby Lobby.
Volia! One project down.............a bizillion to go :)