In an attempt to eat healthier, Jacob and I have been trying to incorporate more vegetarian meals into our diet. Over the past few weeks, he has been kind enough to try a handful of "unique" dinner creations. However, it was the Portobello and Spinach concoction that won him over. Since he enjoyed this dish so much, I wanted to share the recipe with you.
Ingredients:
3 tablespoon olive oil
4 garlic cloves, peeled and minced
1 onion, cut into strips
1 green bell pepper, cut into strips
1 red bell pepper, cut into strips
1 jalapeño pepper, cut into strips
1 teaspoon Creole seasoning (I use Tony Chachere's)
1/4 teaspoon of salt
1/2 teaspoon paprika
1/2 teaspoon chili powder
1/2 teaspoon red pepper
3/4 cup white wine
1/4 cup soy sauce
1/4cup water
4 large Portobello mushroom caps
Spinach
I usually buy frozen spinach simply because it takes less time to prepare as it is already chopped. Place spinach in large bowl and thaw in the microwave. Place in paper towel to remove excess water.
Wash Portobello mushrooms....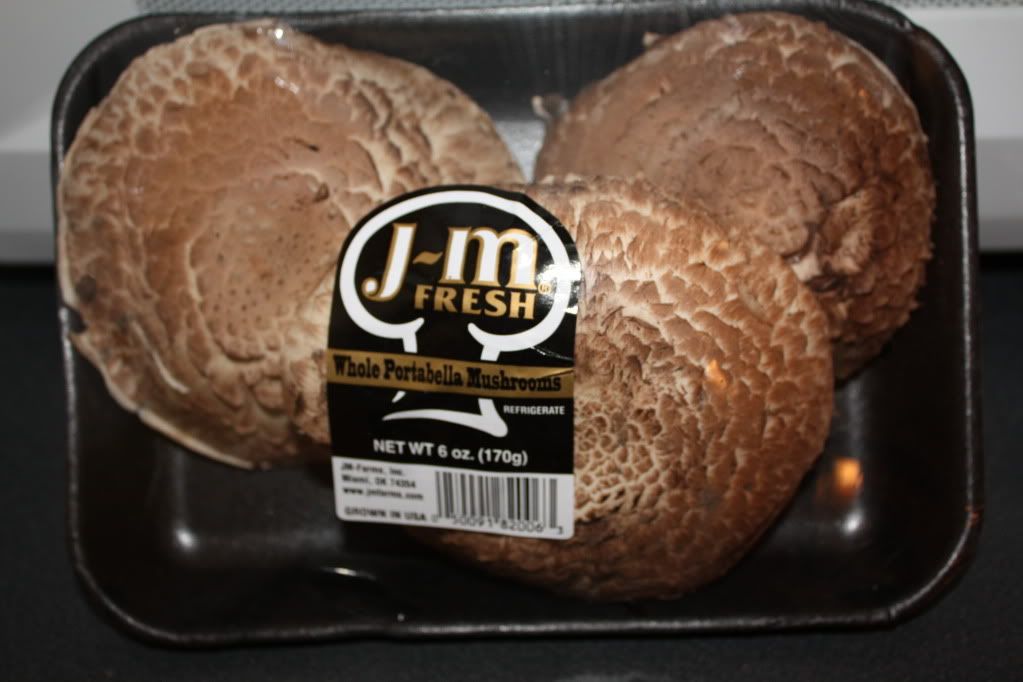 Cut vegetables in small strips....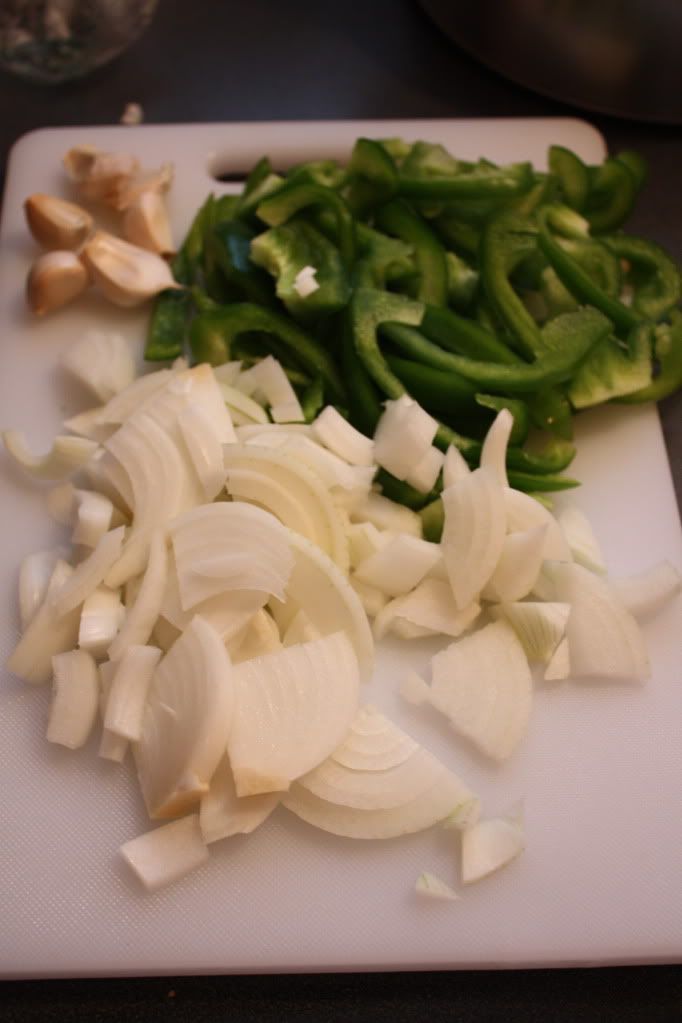 Place all vegetables in pan with 1 teaspoon of olive oil, 2 minced garlic cloves and all four spices. Sauté vegetables until they are a golden brown.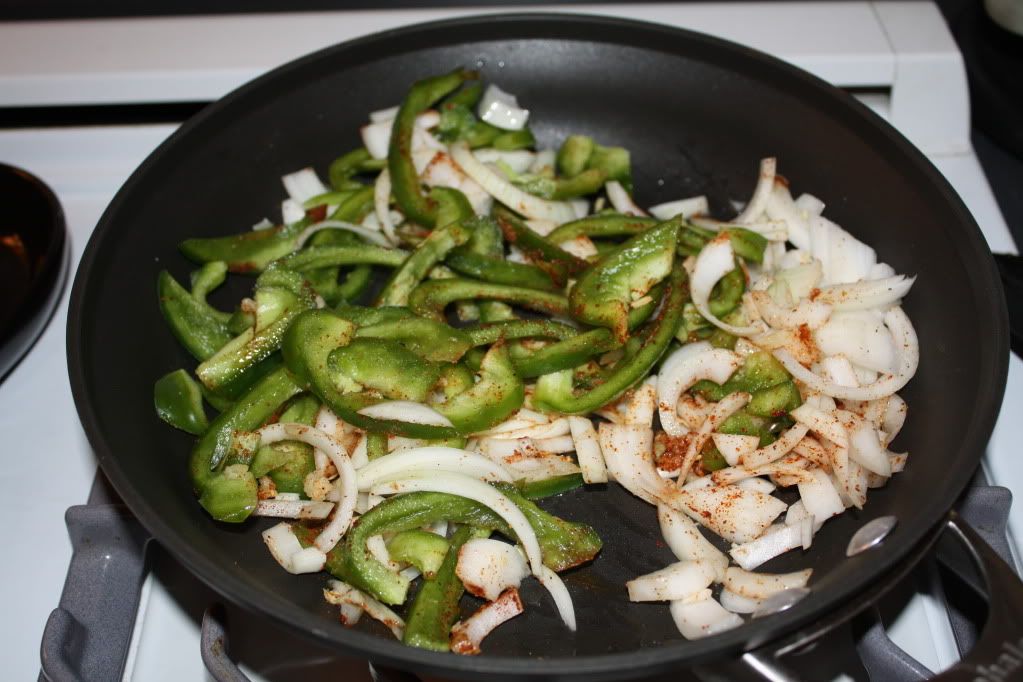 While vegetables are cooking pour white wine and soy sauce over mushrooms and sauté. Because portabella mushrooms are large, you must flip several times while sautéing for the liquid to penetrate. Total cooking time for the mushrooms usually takes approximately 7-8 minutes. They will reduce about a 3rd in size when ready. Depending on the size and the number of mushrooms you are preparing, you may need an additional 3/4 cup of white wine and 1/4 cup soy sauce. If liquid cooks down fast add a dash of water along the sides of the pan to prevent scorching.
When the vegetables are a nice golden brown remove and use the same pan for sautéing the spinach. Place olive oil, remaining 2 minced garlic cloves, salt and spinach into pan and cook for 4-5 minutes.
When the spinach is done, use the remaining 1 tablespoon of olive oil for the mushrooms. Place mushrooms in skillet and cook approximately 1-2 minutes per side.
Sprinkle with parmesan and enjoy!