One of the
best
wedding gifts we received was a 6.5 quart Crock Pot Countdown Slow Cooker!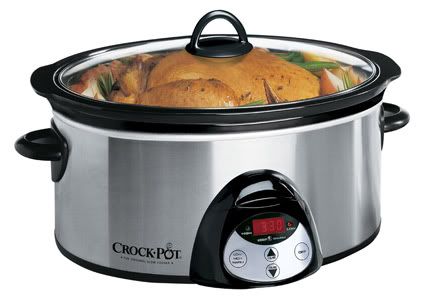 I absolutely love this little guy! He has made my life so much easier since I started back to work. Over the last three months, I have tried a dozen crock pot recipes. Jacob has tasted everything from beef stroganoff to chicken tortilla soup. However, this week I managed to hit the jackpot……..vegetable soup. Mom stumbled across this recipe a few months back and was gracious enough to share it with me (and the internet!)
Southern Slow Cooked Vegetable Soup
1 package stew meat
1 can diced tomatoes
1 can corn, drained
3 cups water
2 medium potatoes, peeled and cubed
1 medium onions, diced
4 carrots, sliced
1 package frozen okra (non breaded)
3 beef bouillon cubes
1 teaspoon garlic powder
1 teaspoon dried oregano
½ teaspoon chili powder
½ teaspoon dried basil
½ teaspoon salt
¼ teaspoon pepper
2 cups egg noodles
We like our food a little spicy so I also added three diced jalapeño's.
First, I begin by browning the stew meat. In my opinion, this adds extra flavor and is worth the additional clean up. While browning the meat, sprinkle a ½ teaspoon of oregano, a ½ teaspoon of garlic and a dash of salt. After about 3-5 minutes, toss the meat plus the next 8 ingredients into the slow cooker. Add the remaining ½ garlic powder and oregano followed by the four other spices. Cover and cook on low for 6 - 8 hours. With about an hour of cook time remaining, boil the egg noodles and add to the slow cooker. The recipe usually yields 8 servings; however, it freezes really well!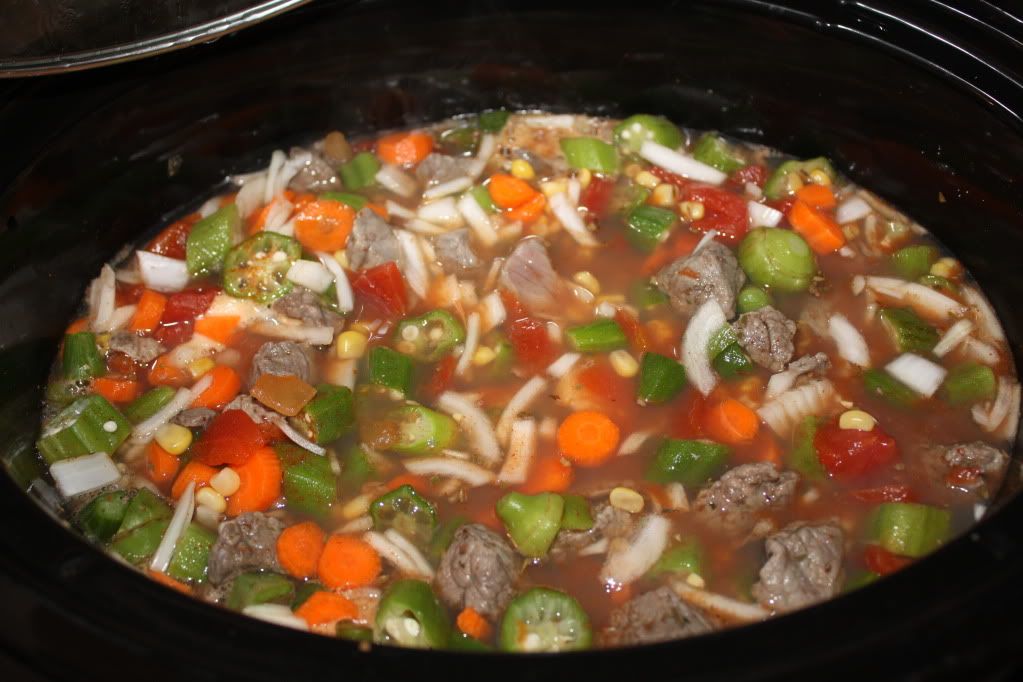 Our Thursday night dinner spot!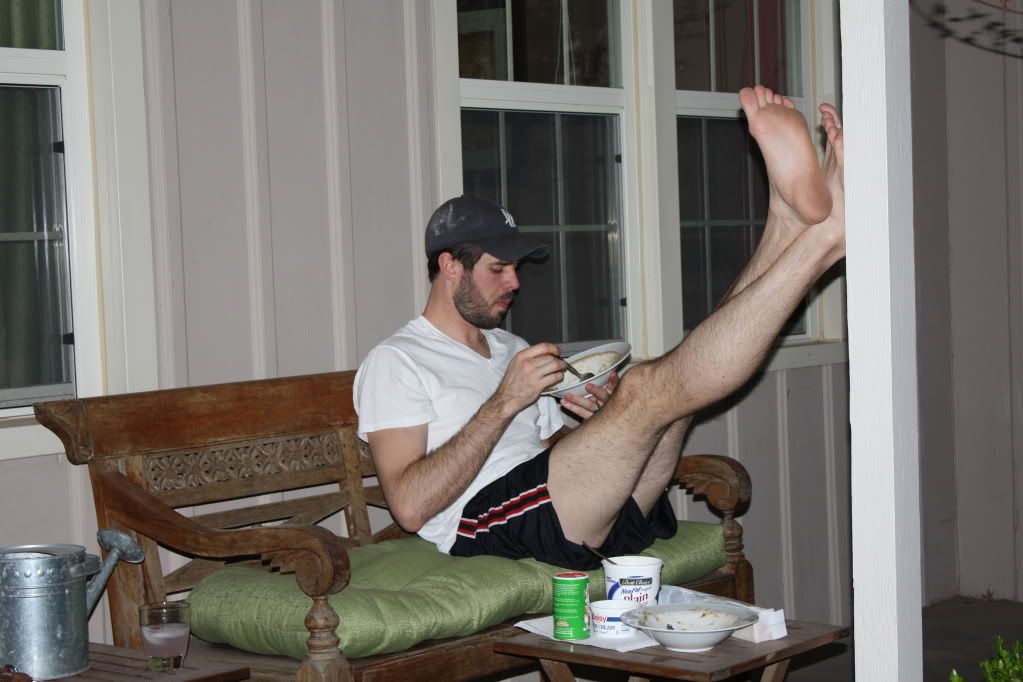 Hope you enjoy the soup as much as we do!
Have a great Easter weekend and I will see you Monday!