Yes, you read that correctly! For the past 37 years (and some), this dashing group, otherwise known as the "Branchwood Bunch", has vacationed in Gatlingburg, TN every fourth weekend in October; otherwise known as Halloween weekend.
Example: circa 1990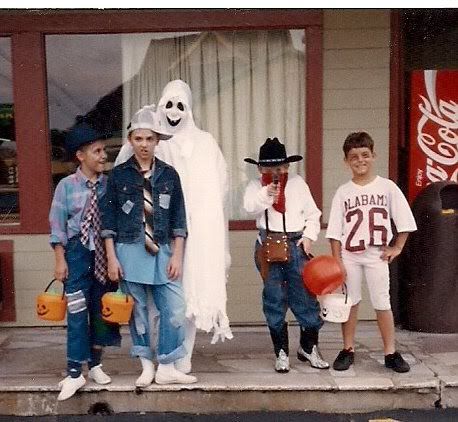 As always, we ate too much and stayed up to late. We shared lots of laughs and reminisced about the good old days. We even ran into President Obama....or so he claimed.......I have my doubts!
I took tons of pictures and look forward to sharing them with you! But now I must get dinner on the table as it is almost 9.....oops!