65 miles south of Cinque Terre, Jacob and I decided to make a quick detour to a little town called Pisa. We needed to see for ourselves if this "Leaning Tower" really leans!
Santa Maria della Spina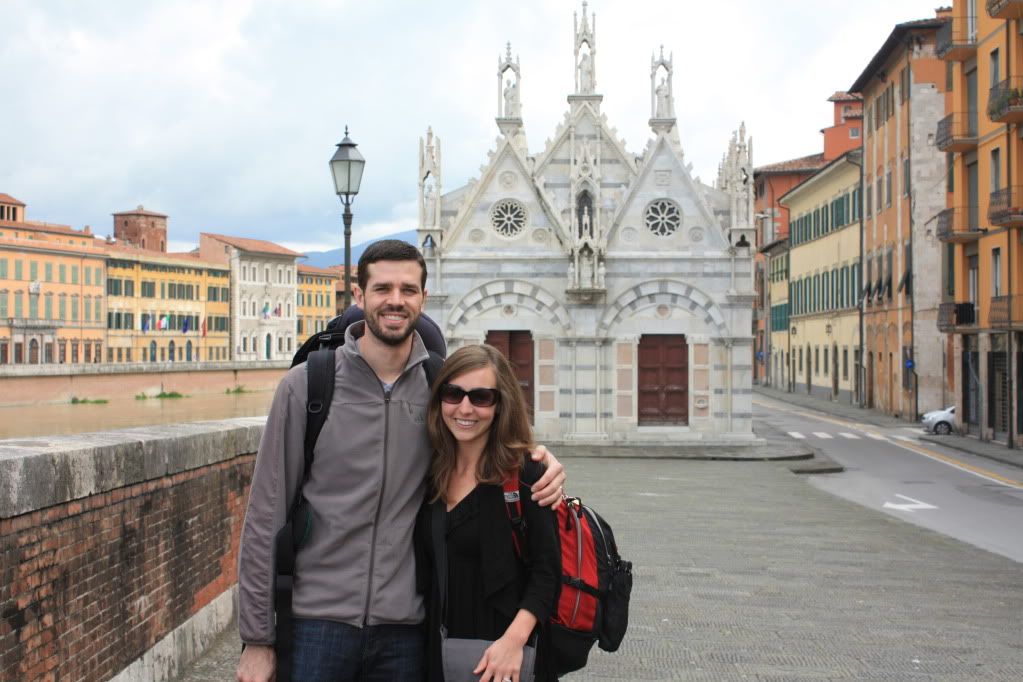 When we arrived, we jumped off the train and headed straight for the Field of Miracles. We only had 2 hours to see
everything
we needed to see in this city before the last train to Siena left for the day. So........I hope you enjoy our fast pace (meaning Jacob walked normally and I maintained a nice jog) journey through this ancient Tuscan city.
Arno River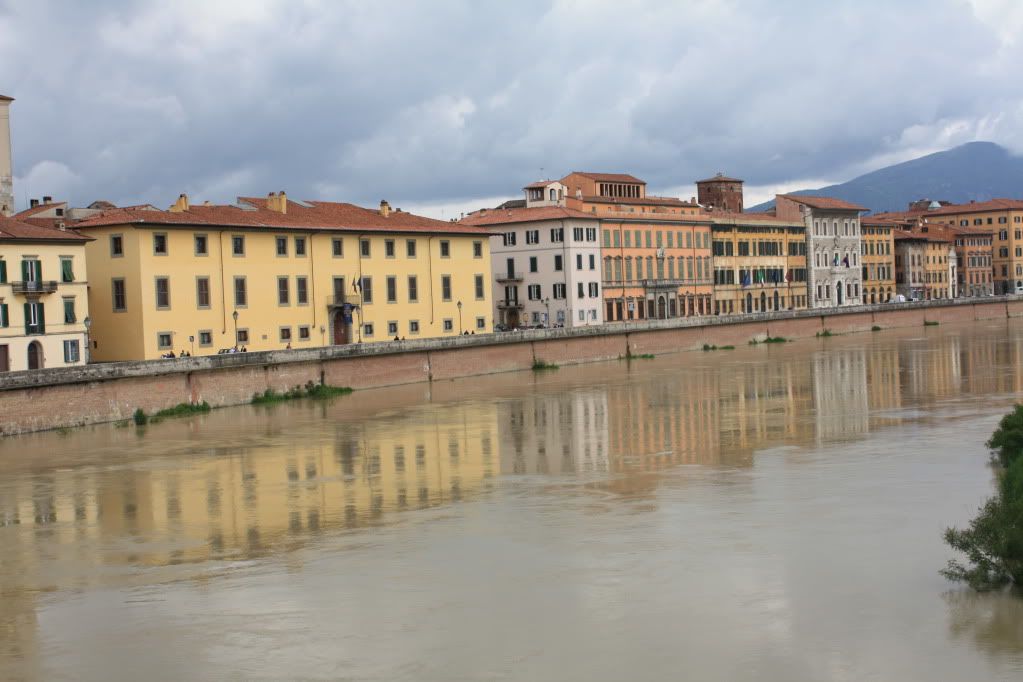 Approaching Piazza dei Miracoli or Square of Miracles....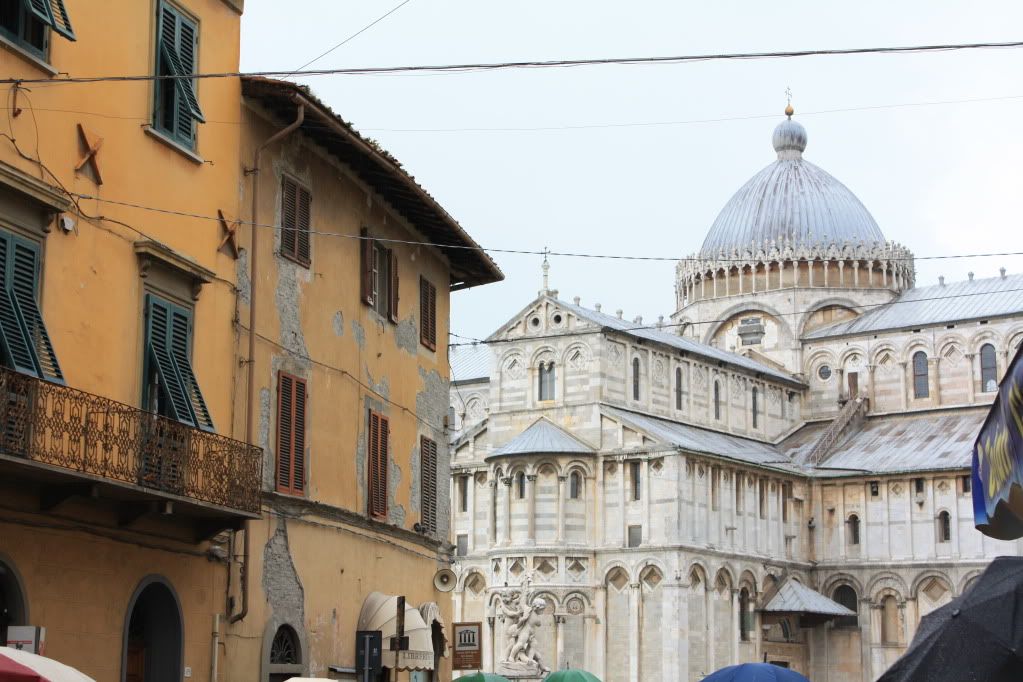 the Duomo and the Leaning Tower (the cathedral's freestanding bell tower)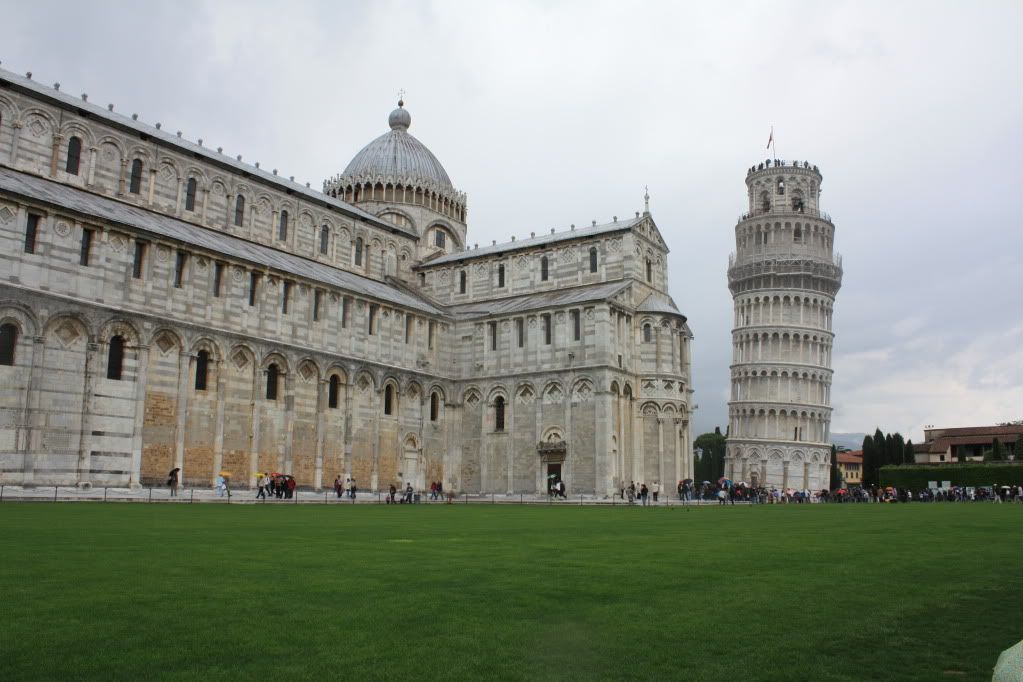 the Baptistry
The tower began leaning soon after the onset of construction in 1173 due to a poorly laid foundation and unstable soil. The building began to lean as soon as the first three floors were completed. Nevertheless, building continued and the 180-foot bell tower was finished between 1360 and 1370. Prior to restoration between 1990 and 2001 which helped stabilize the foundation, the tower leaned approximately fourteen and a half feet to the southwest. Everyone makes mistakes (even architects)! But usually these mistakes done the weigh 14,500 tonnes.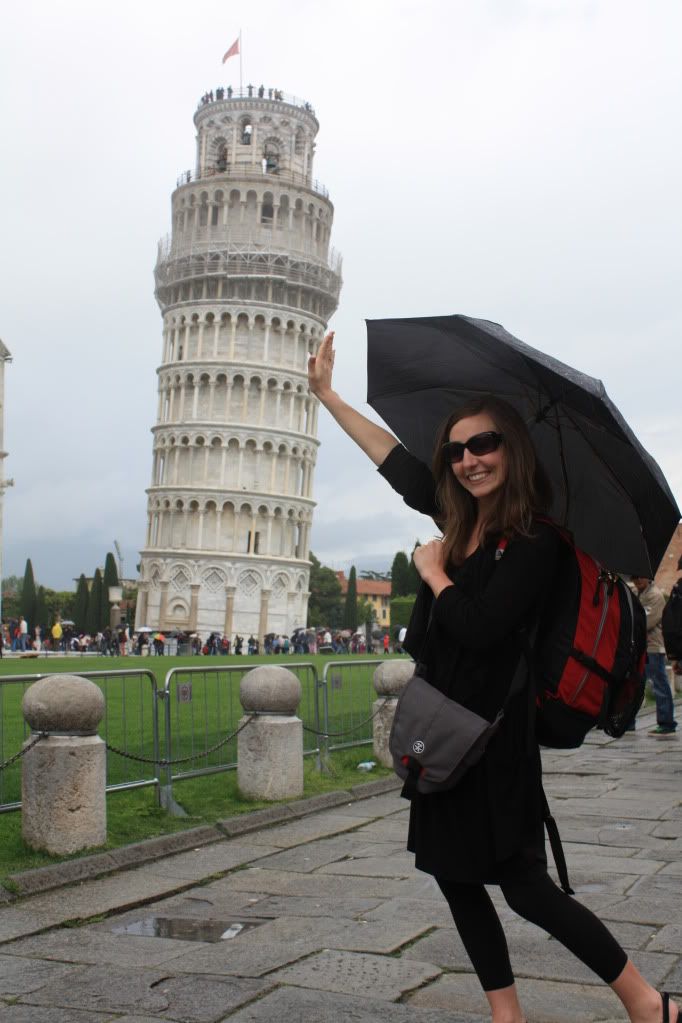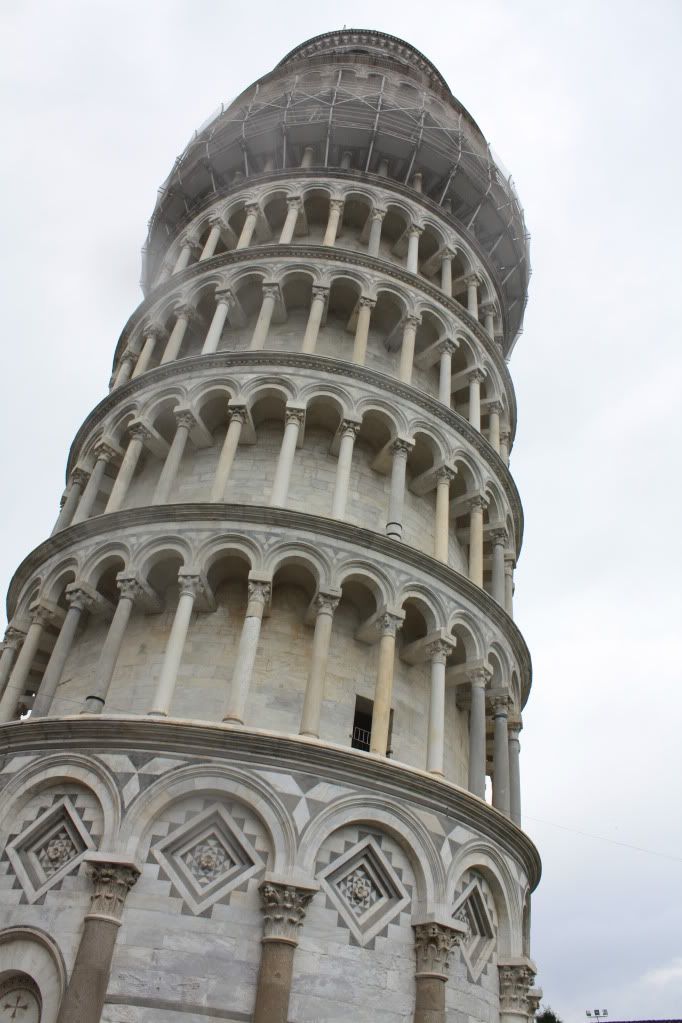 An hour and a half later, we had seen all the
"big names" and
headed back to the terminal!
OH! And there is one last picture I should share......yep, sometimes you just need a quarter pounded!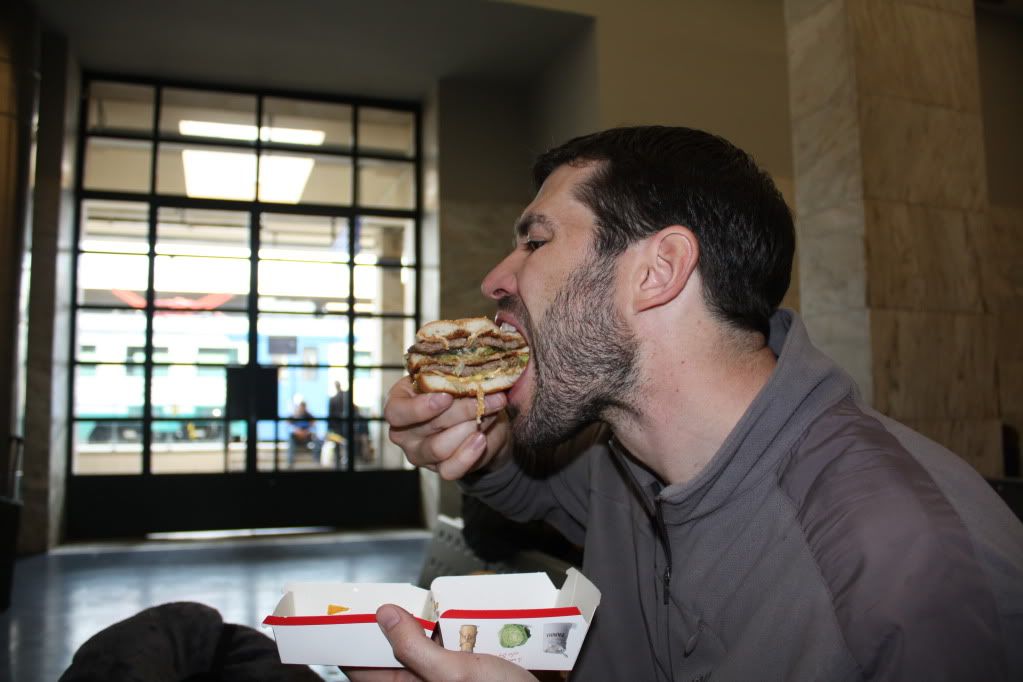 Hope you enjoyed our cliff note version of Pisa.
Now we head south to the heart of Tuscany.........