About 5 miles south........we arrived in Riomaggiore! This little village was inhabited around the 8th century by farmers looking for milder climates to raise grapevines and olive trees. Since our apartment was not ready when we arrived , we dropped our backpacks off at the information desk and took a boat ride along the Cinque Terre coastline.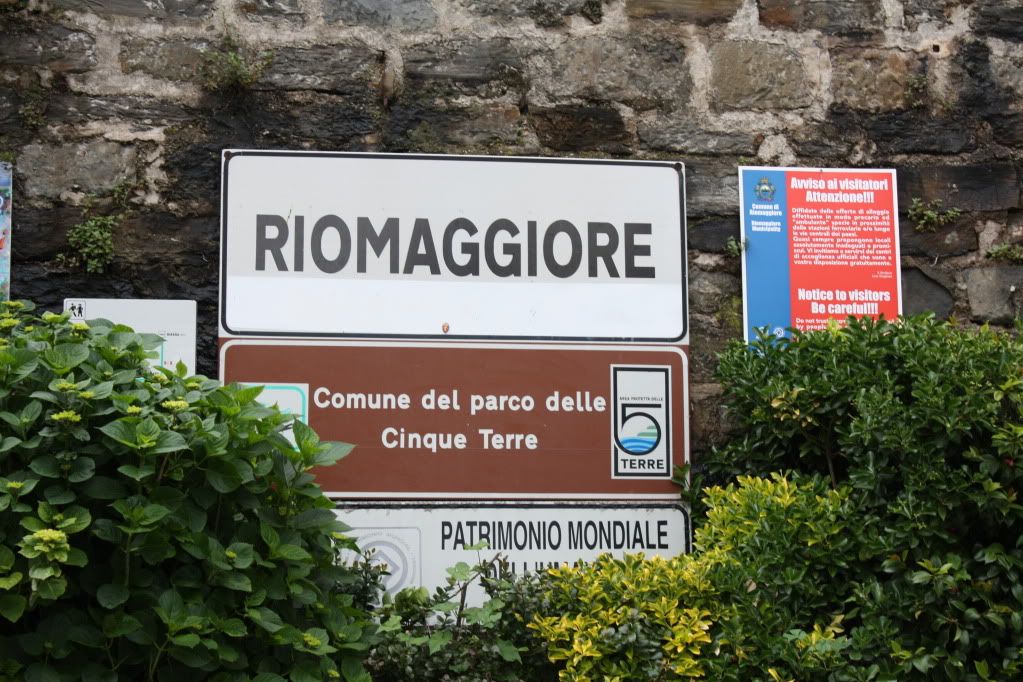 Coastline view of Riomaggiore.....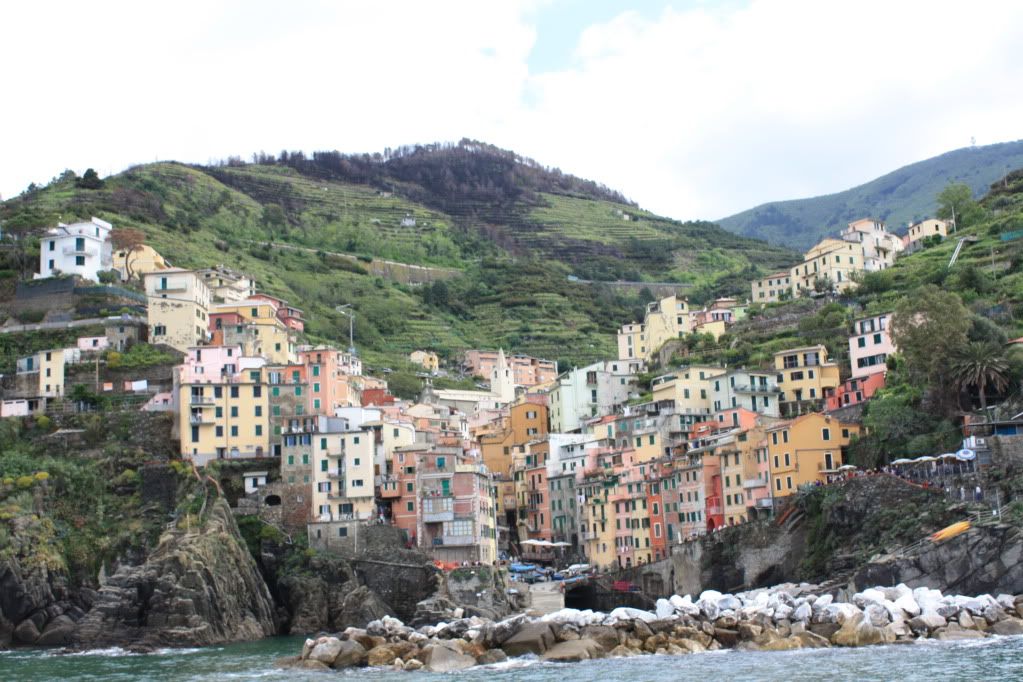 We decided to take the boat to Monterosso to visit the market and purchase groceries for our stay in Riomaggiore.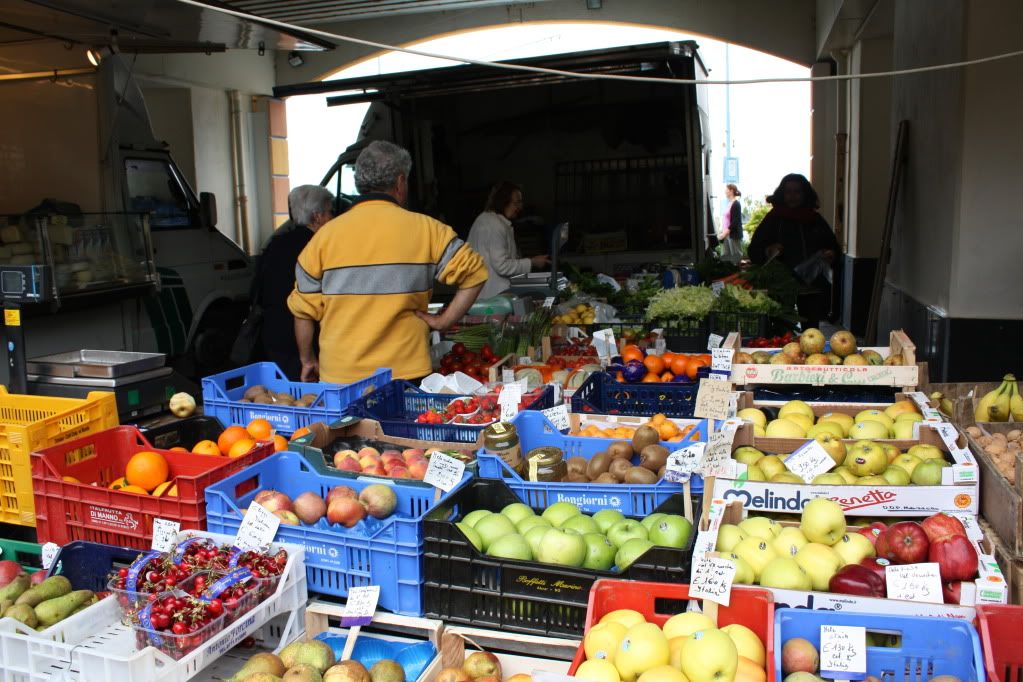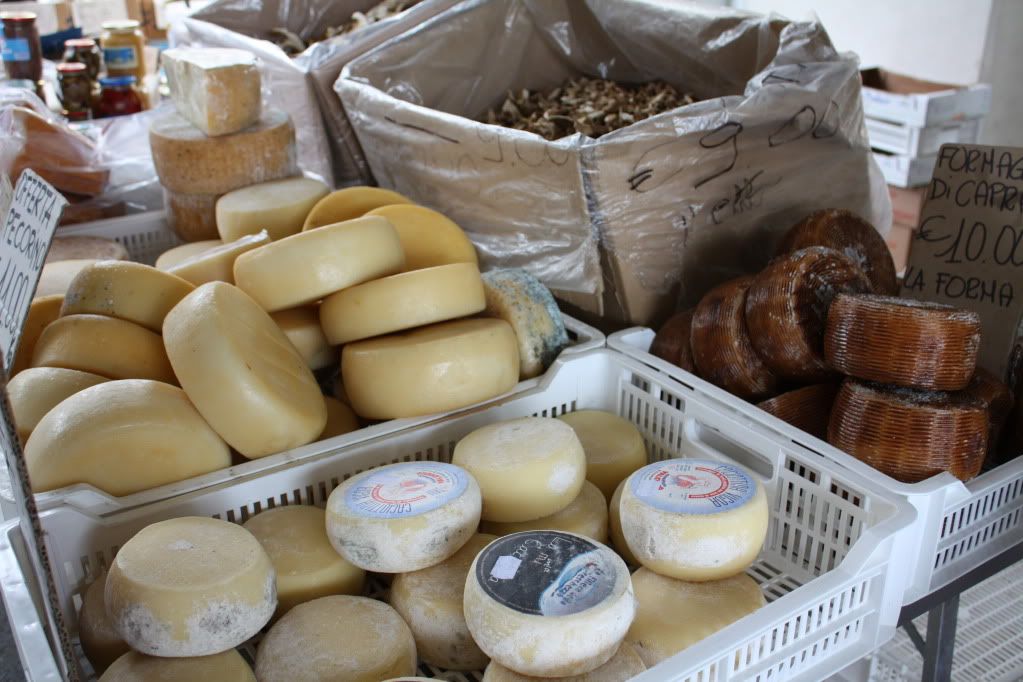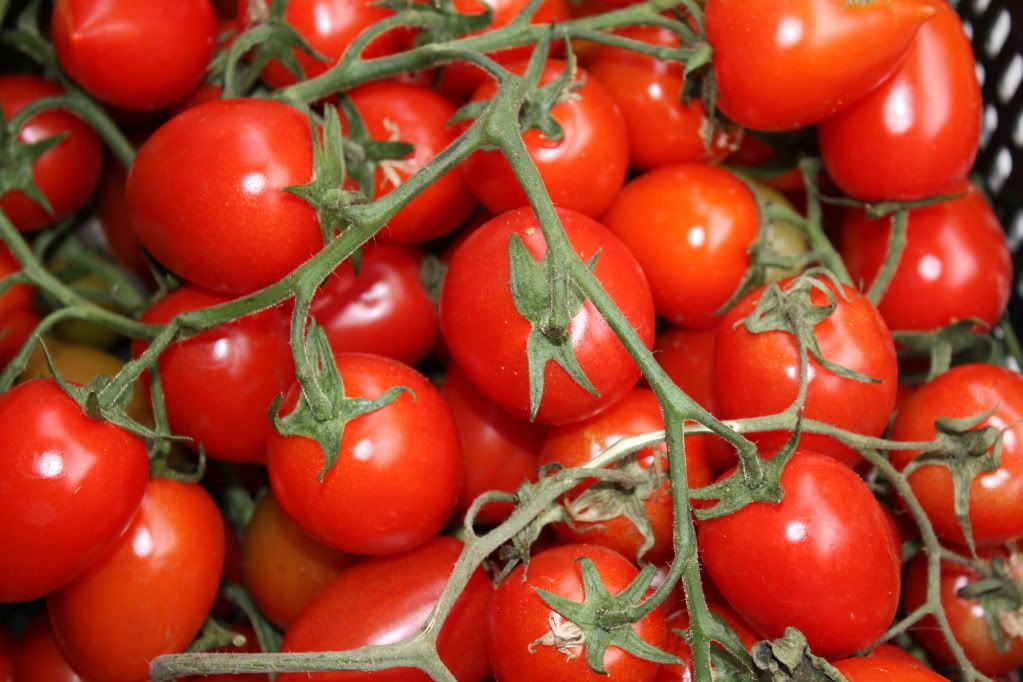 When our grocery list was completed, we headed back to play on the beach (or rocks). I love Italy, but I may have to pick Destin beaches over these.......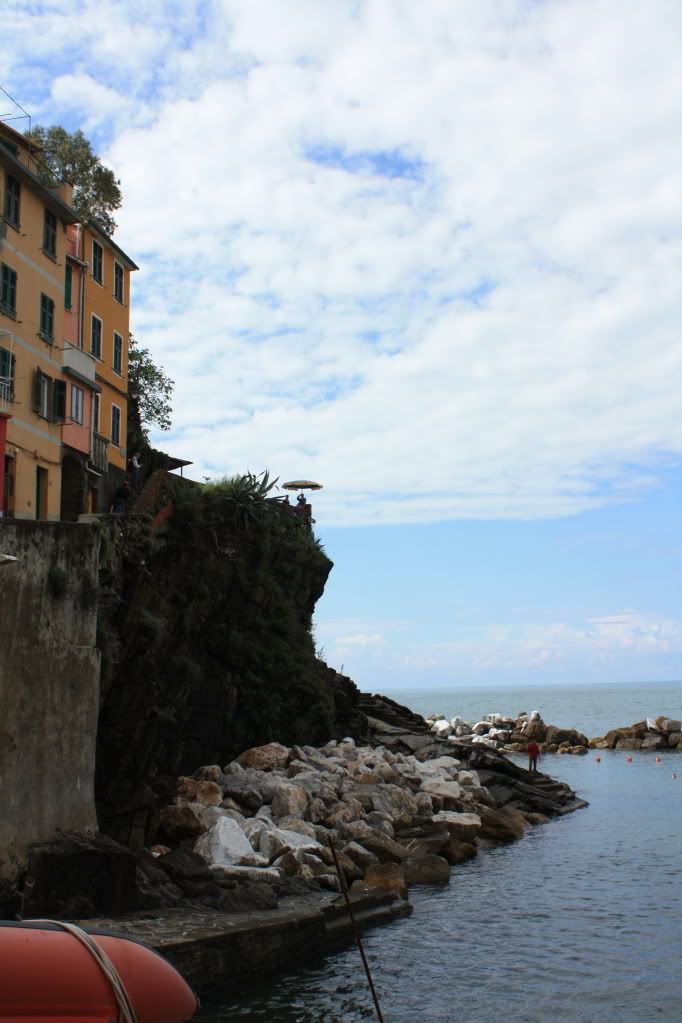 Someone forgot their sunglasses in Tulsa....
The view of our apartment from the beach (the white building in the center of the picture is our building).
After a fun afternoon at the beach, we came in to make dinner. The Menu consisted of fresh pesto and pasta with sauteed tomatoes and asparagus!
Dinner is served!
View from our room while we enjoyed dinner...
and then a hike on the Via dell' Amore.
The Cinque Terre towns were extremely isolated until the last century. Villagers rarely married anyone from outside their town. After the blasting of the second train line in the 1920s, a trail was made between the first two towns: Riomaggiore and Manarola. A gunpowder warehouse was built along the way, safely away from the townspeople. This warehouse became the meeting point for boys and girls from the two towns. A journalist, who noticed all the amorous graffiti along the path, coined the trail's now-established name, Via dell'Amore: "Pathway of Love."
We added our own graffiti! When in Rome, right?
After our stroll through the Via dell' Amore, we found a perch on the side of the cliff to watch the mid-day rain shower roll in. Even when it started raining, we decided to stay on our rock (pulled out the umbrella) and enjoyed life.
We then decided to hike the mountain via the vineyard paths. It is pretty incredible these people farm the side of the cliffs!
We then made one last stop.....The Lemon Festival!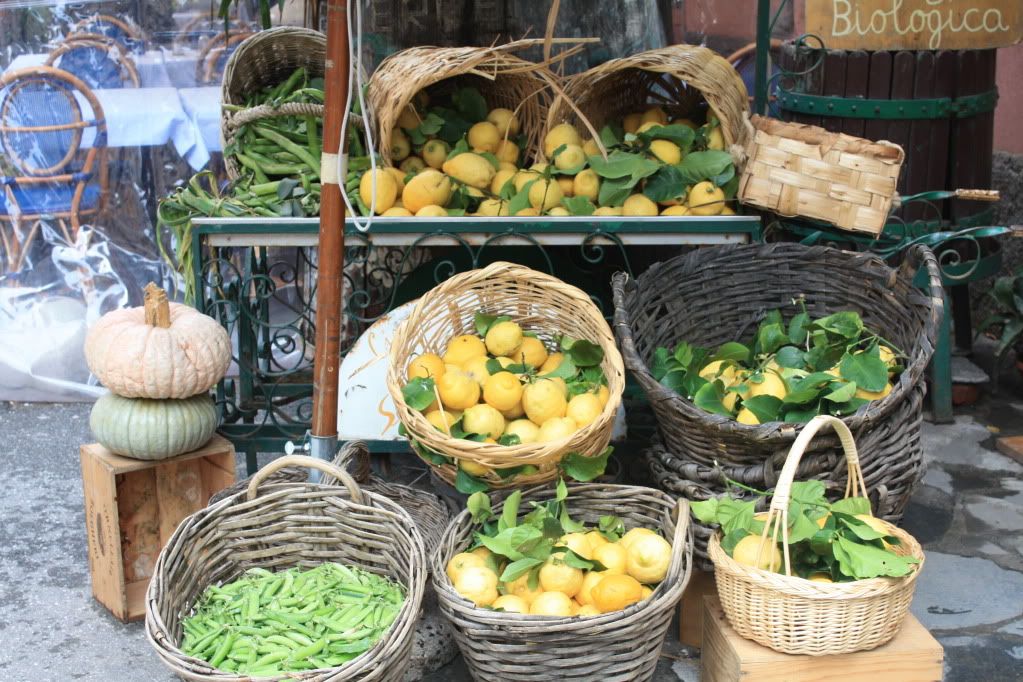 We really clearly did not understand the whole Italian concept of a festival, because when we arrived there was not much celebrating going on. I mean when I think festival, I think corn dogs, children screaming and crafts. Festival in Italian means over sized lemons EVERYWHERE and local villagers walking around looking at them! Clearly the title was lost in translation.....
Hope you enjoyed our visit to Cinque Terre! We sure did!

We will continue our journey South on Monday! Pisa anyone?

Have a wonderful weekend!