When it comes to remodeling or redecorating, there are two steps I always try and accomplish up front.
1) Set a realistic budget and
2) Find my inspiration!!!
Jacob and I are currently on step 2 of our third challenge............the kitchen. (For those of you who have just joined us, to date we have tackled two of the laundry list of challenges that await us. Master bathroom...check and the hall bath which is only accessories away from being revealed.....check!) During these decorating obstacles, I have learned my taste tends to exceed our budget. BUT that doesn't stop me. There is always a way to get an expensive look for half the price....it just takes a little creativity! Dream big and shop at discount stores to afford that dream, right?
In the next few months, we plan to transform our current 95 square foot galley kitchen into a slightly larger 150 square foot cottage cookery. To keep with our current theme of "Southern Cottage", we have decided to stick with neutral colors and add wood floors to help create a continuous flow through the house.
Here are a few of my favorites!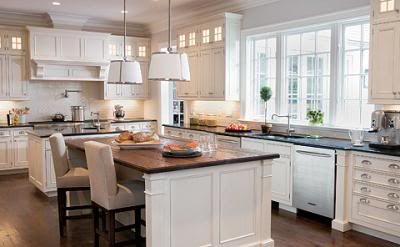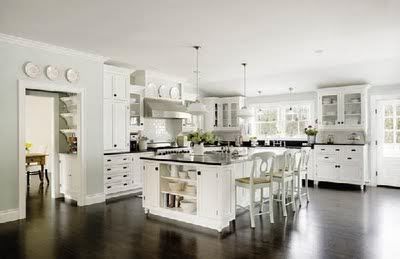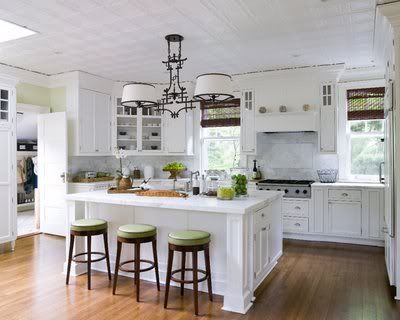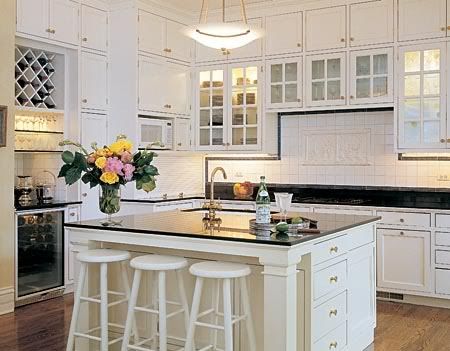 I know this isn't a kitchen, but man isn't this natural light great!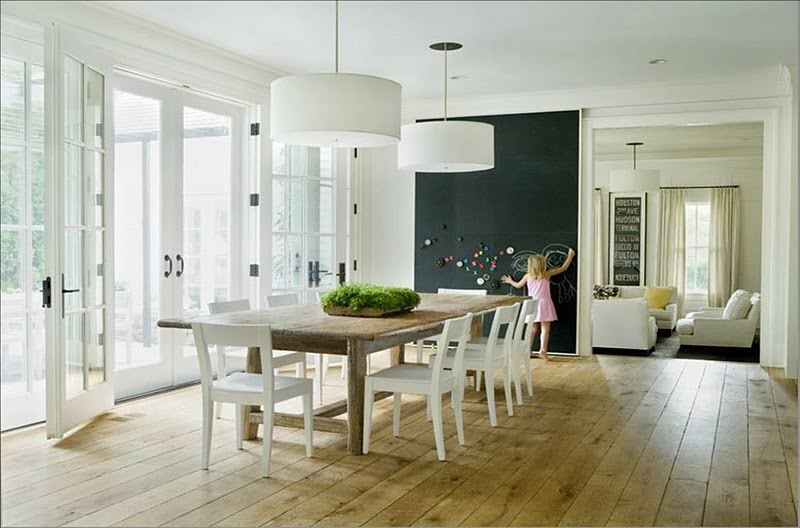 I am ready to get to work! Who is with me?