this was my kitchen.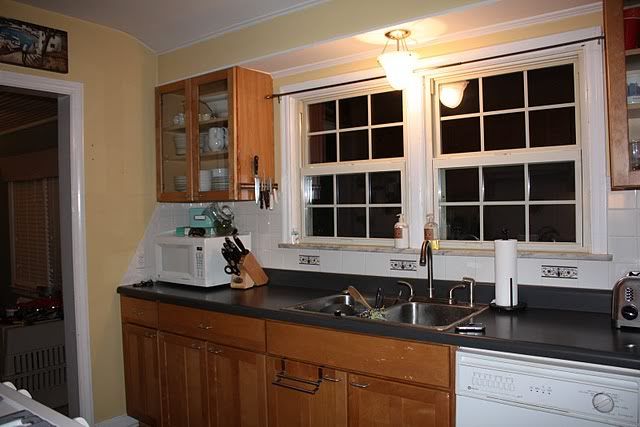 It wasn't pretty.
And looking at it made me sad.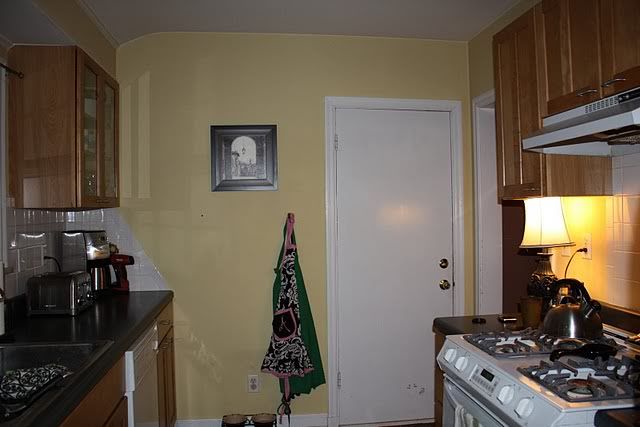 So one day, I bought some pretty fabric as inspiration and convinced J to give this dreary-yellow room a LITTLE face lift.


Four months, gallons among gallons of paint and a few sewing disasters later, TAA-DA!
Sorry....someone wanted a close up!
To say the least, I am
very
pleased with the results!