Even though our furniture is wrapped in plastic and the painters have decided to camp out in our study, I am still convicted to decorate the ole homestead in honor of Fall. So this past weekend, I went on a scavenger hunt to find the perfect items to bring our mantle to life.
First, I found an old vases and gave it a facelift with a hot glue gun and some twine.
I then made a quick trip to Hobby Lobby with $10 in hand. 30 minutes later, I returned to my car with these twigs.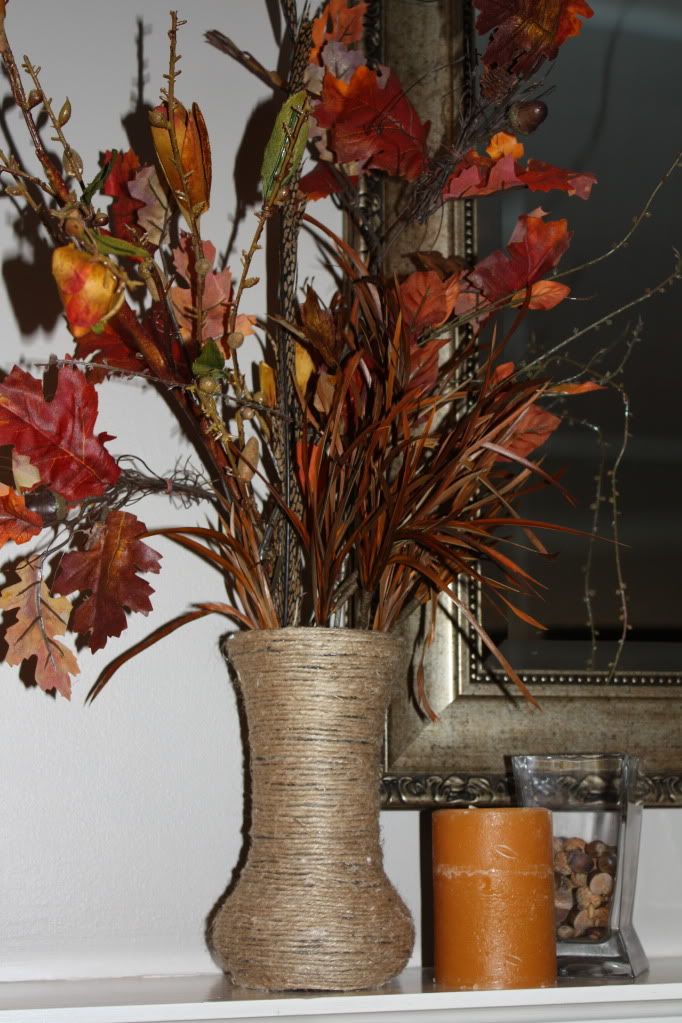 Next, I went outside and started picking up all the acorns I could find
(which wasn't many since all the squirrels in Tulsa gather in our yard!)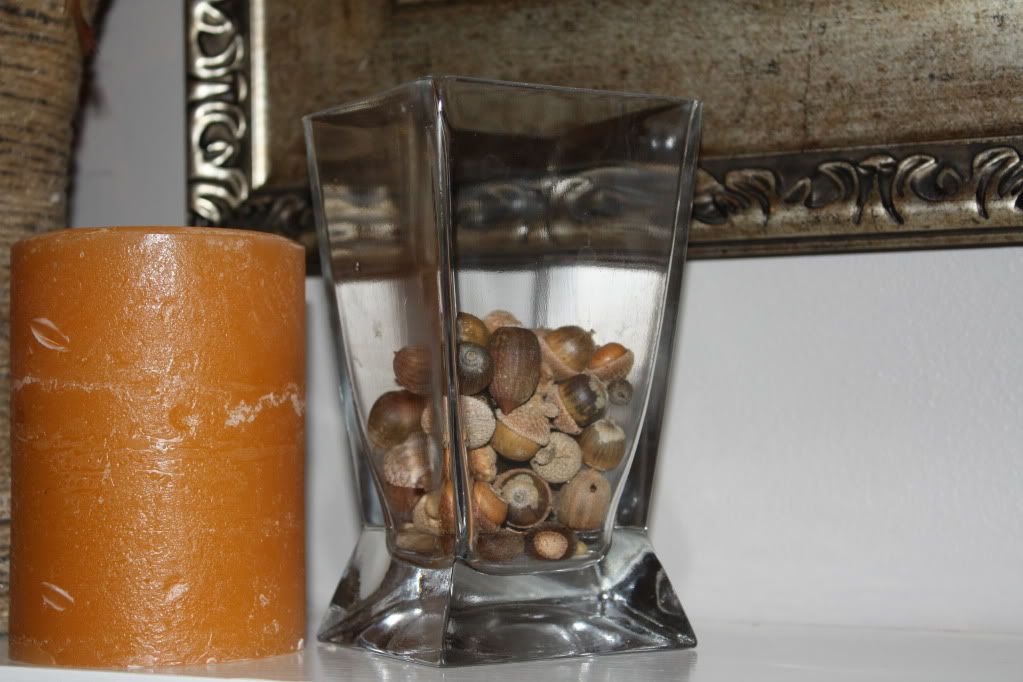 I then threw some books, pretty orange candles and my dollar pumpkin from Target up on the mantle. I was about to call it a day, when I decided to trim some of the twigs. I went to grab the wire clippers from the garage when the sea of tools parted and I saw
(for the first time)
j's deer antlers. I snapped them up and run inside! As I am running to the mantle, J tells me that antlers are "boy toys" and not meant for decorations.....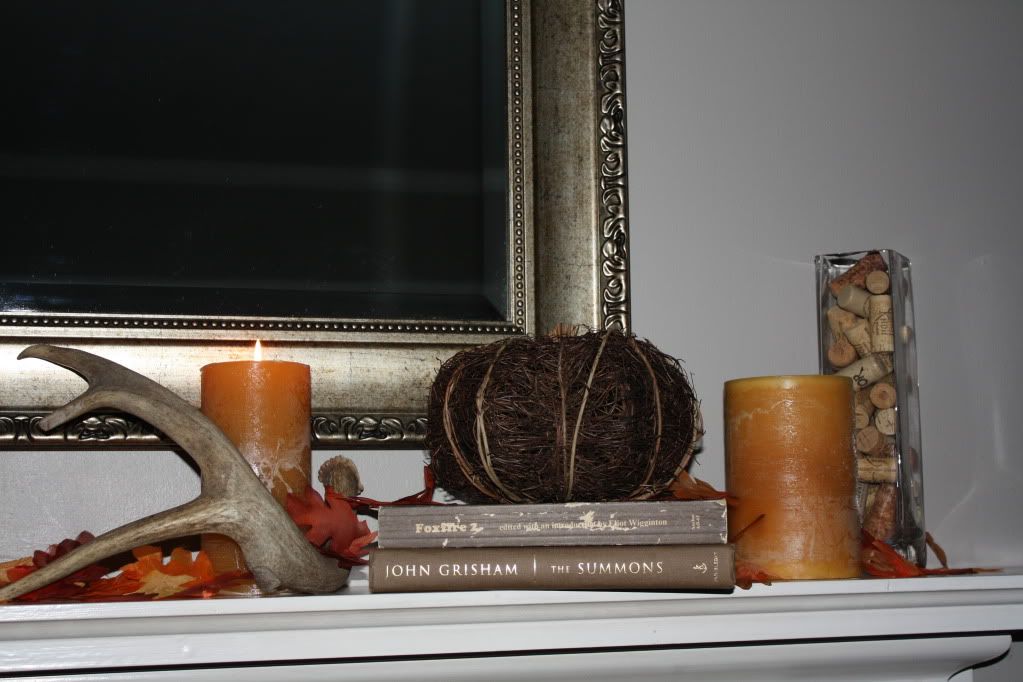 $10 and a sulking husband later, our mantle is ready for Fall....
and the mirror is in need of a good cleaning.