You see that lovely tree?
Yes, the 35-foot tall Norwegian Spruce that is erected every December in the middle of downtown Birmingham, Alabama?

Well, a couple of copper thieves decided to torch it yesterday!
They decided to set the tree on fire with gasoline in order to separate the copper wire from the Christmas lights plastic casing. It is estimated that the wire stolen was worth less than $20.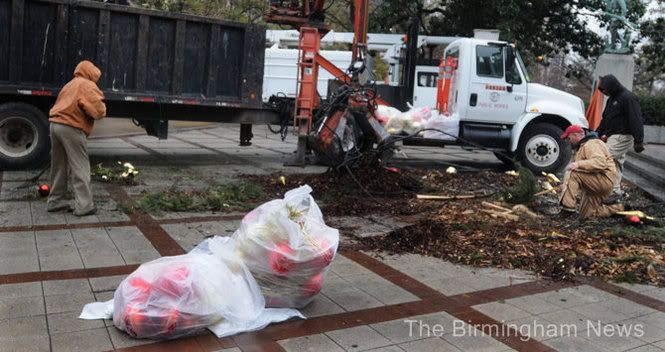 The city said they would not replace the tree.
BUT the story doesn't stop there............
In less than 24 hours, the community pulled together and replaced the $7,500 Christmas tree!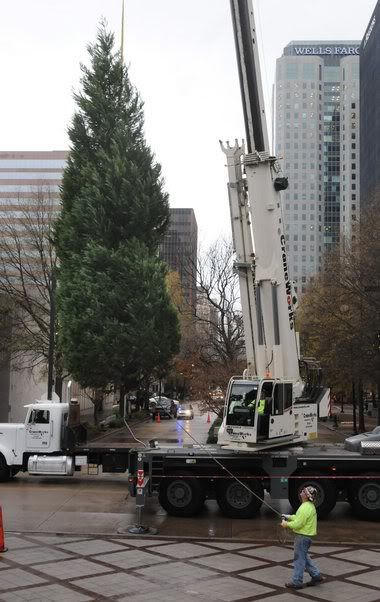 The tree was dedicated this morning while local elementary students hung ornaments!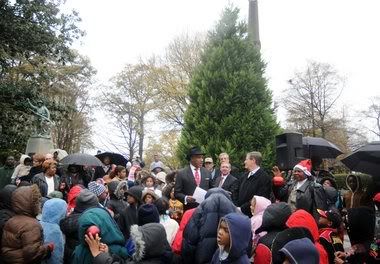 Now, that is what I call the true spirit of Christmas!